Click on the GEAR icon (to the right of the return date) inside the title box of your itinerary.
On the EDIT ITINERARY screen, scroll down to a box under the itinerary title.
Add a subtitle to this box.
Click the SAVE ITINERARY button below.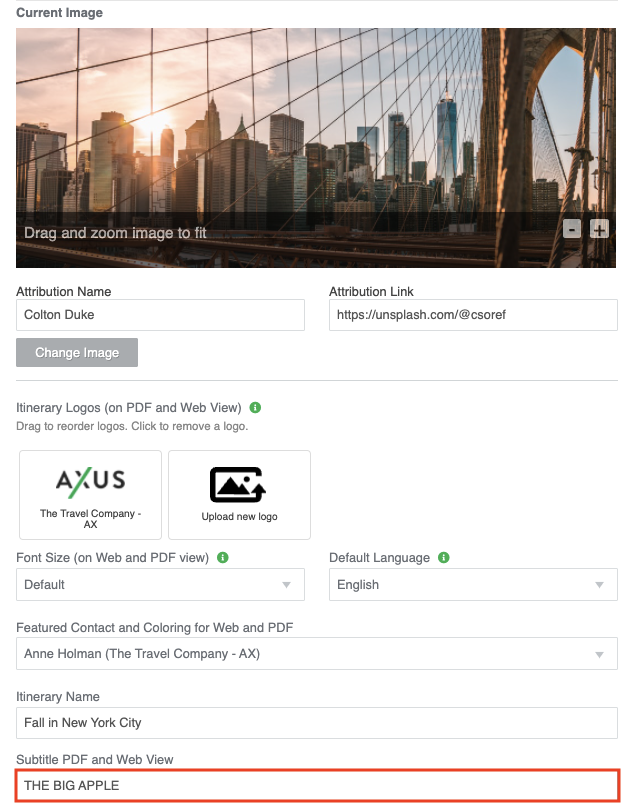 This could be a fact about the city, a fun quote, or specific cities/areas the traveler will visit.
The subtitle will be displayed on the WEB VIEW and the PDF of an itinerary.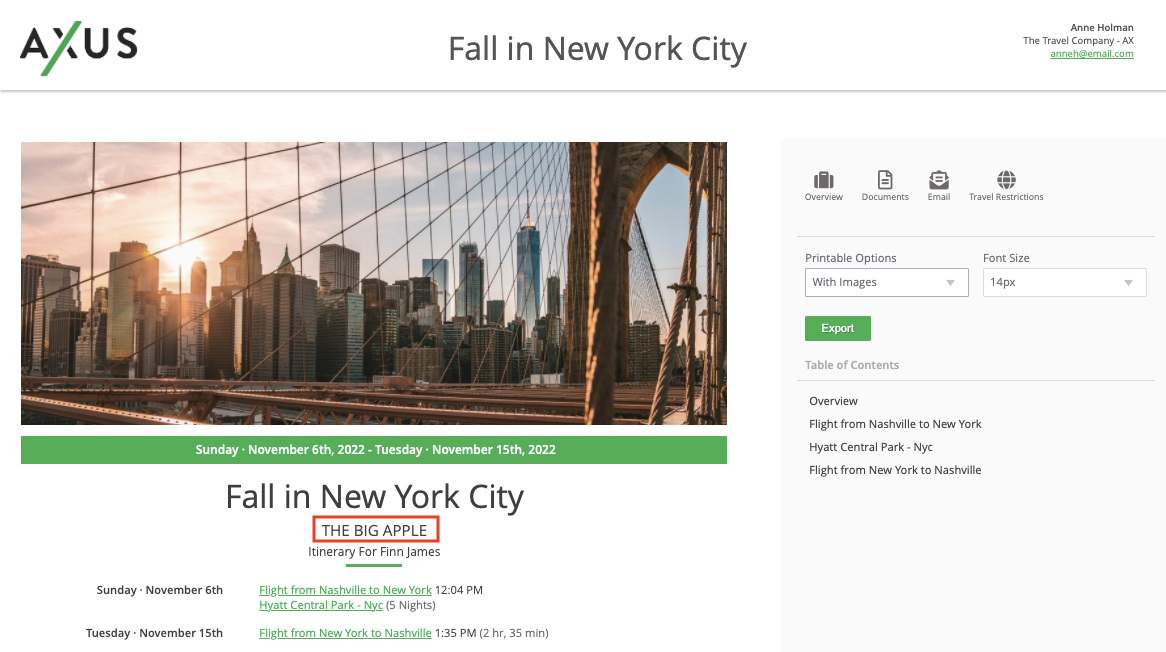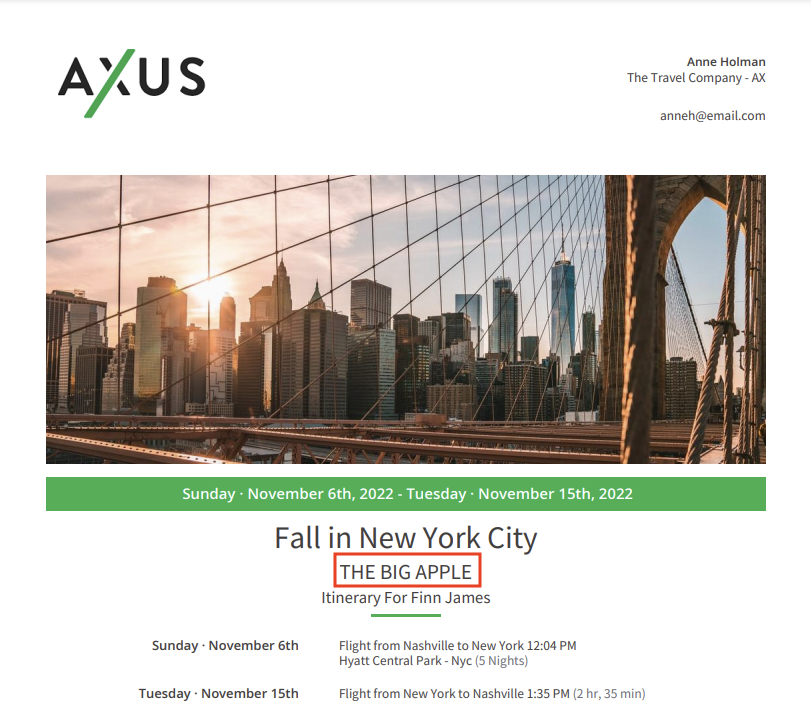 Subtitle Examples for New York City:
"The Big Apple;" Home of the first pizzeria in the US; The first capital of the US
"One belongs to New York instantly, one belongs to it as much in five minutes as in five years." - Tom Wolfe
Greenwich Village, The Lower East Side, Chelsea, Brooklyn, The East Village, & Ellis Island
Subtitle Examples for Greece:
Greek Mythology and Mount Olympus; One of the sunniest places in the world; The longest coastline in Europe
"I want to see the Parthenon by moonlight." - Daphne Du Maurier
Athens, Thessaloniki, Mykonos, & Corfu