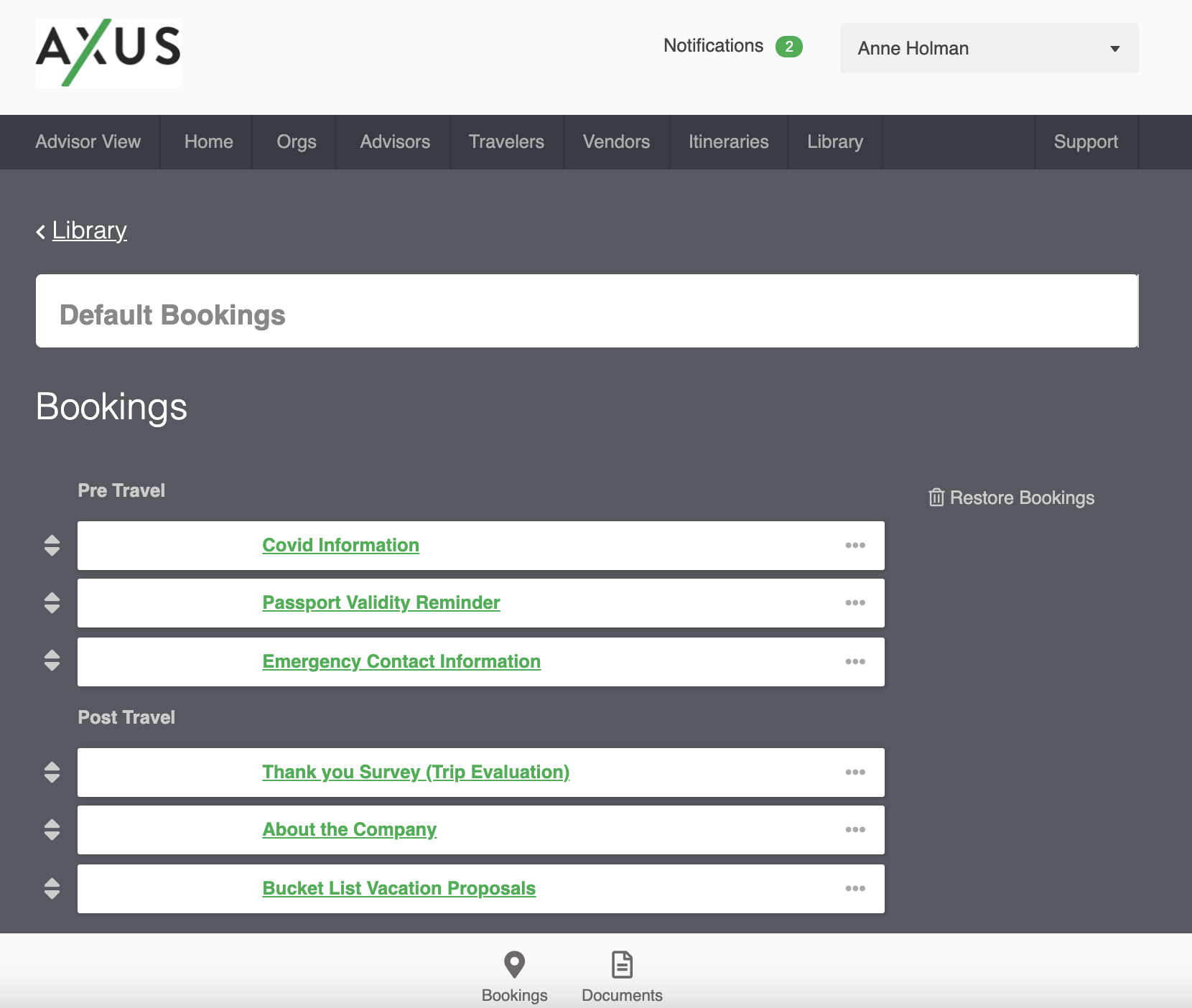 Do you have bookings that you add to EVERY ITINERARY that you create?
You can easily add frequently used itinerary items with just the press of a button using our new Default Bookings concept. Watch the video to learn how to use this feature:
Add your specific bookings to your library in a dedicated section. These default bookings will be your own and will only be visible to you from your AXUS website login. (Even if you share an AXUS account with other advisors, no one in your organization will be able to view your default bookings.)
After the initial setup from inside the library, add your default bookings to your latest itinerary with one click of a button.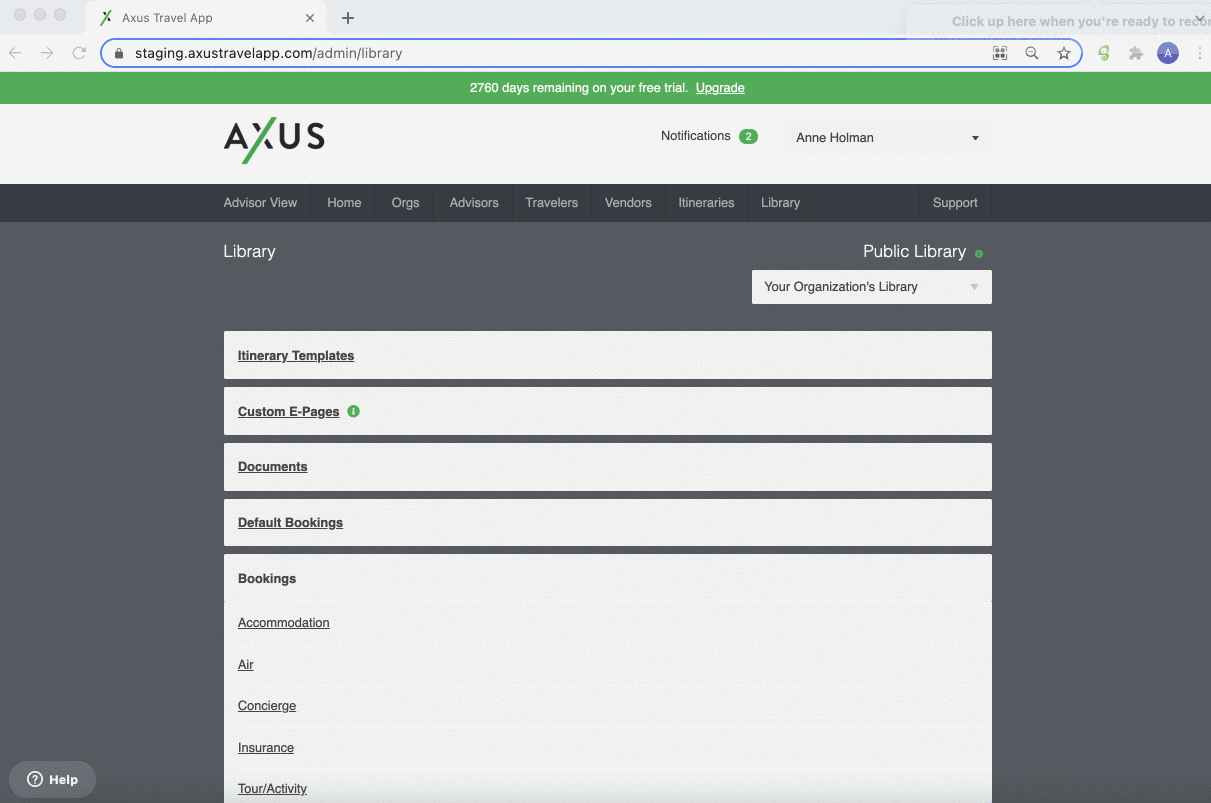 LIBRARY SIDE:
1. Go to your library and find the DEFAULT BOOKINGS section.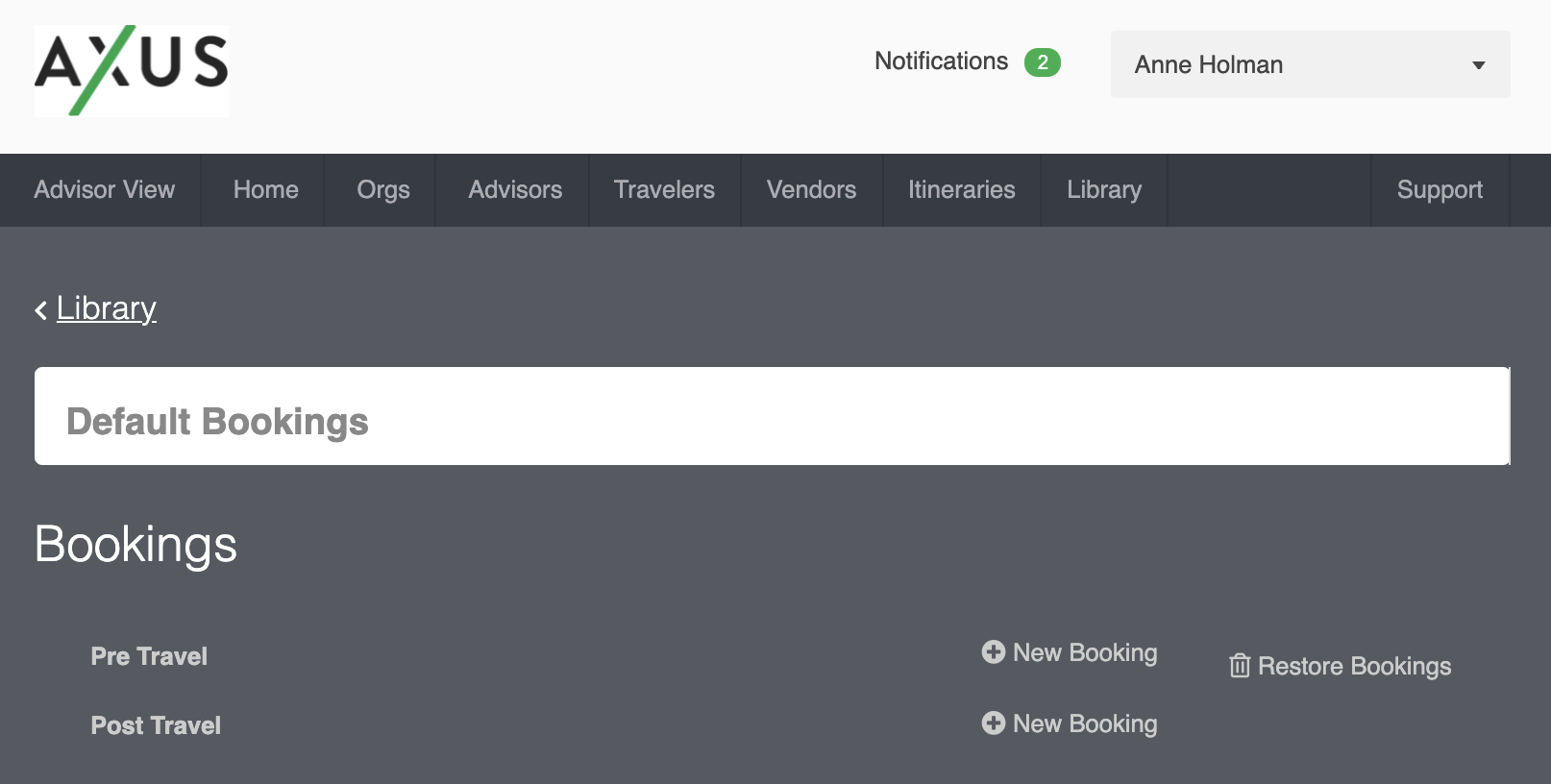 2. Click + New Booking and add your booking components to the Pre Travel Section.

3. Click + New Booking and add your booking components to the Post Travel Section.

ITINERARY SIDE:
1. On the itinerary side, find your itinerary and go to the Booking Section of the trip.
2. Click on the ADD DEFAULT BOOKINGS button.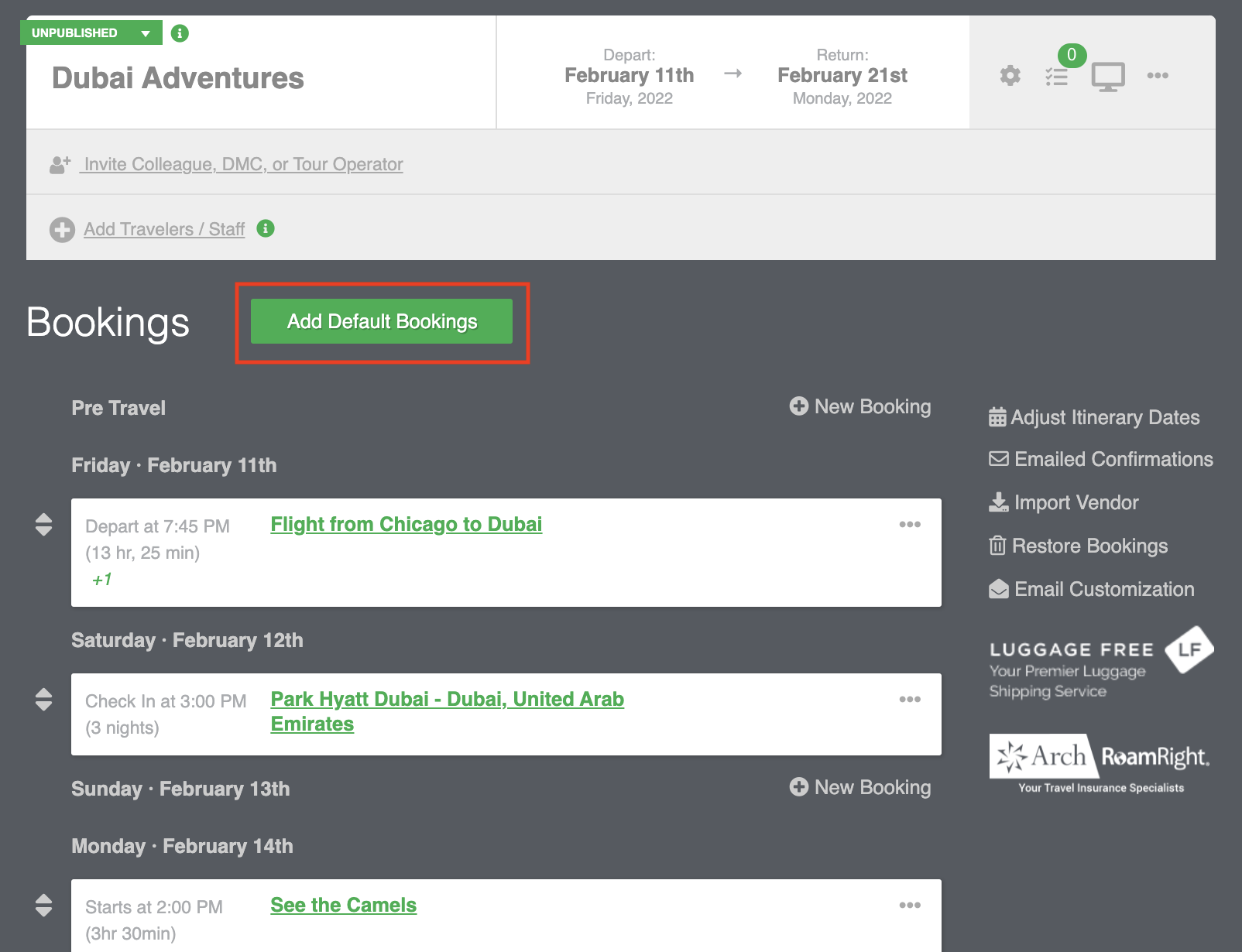 You will see your default bookings that have been added to your itinerary.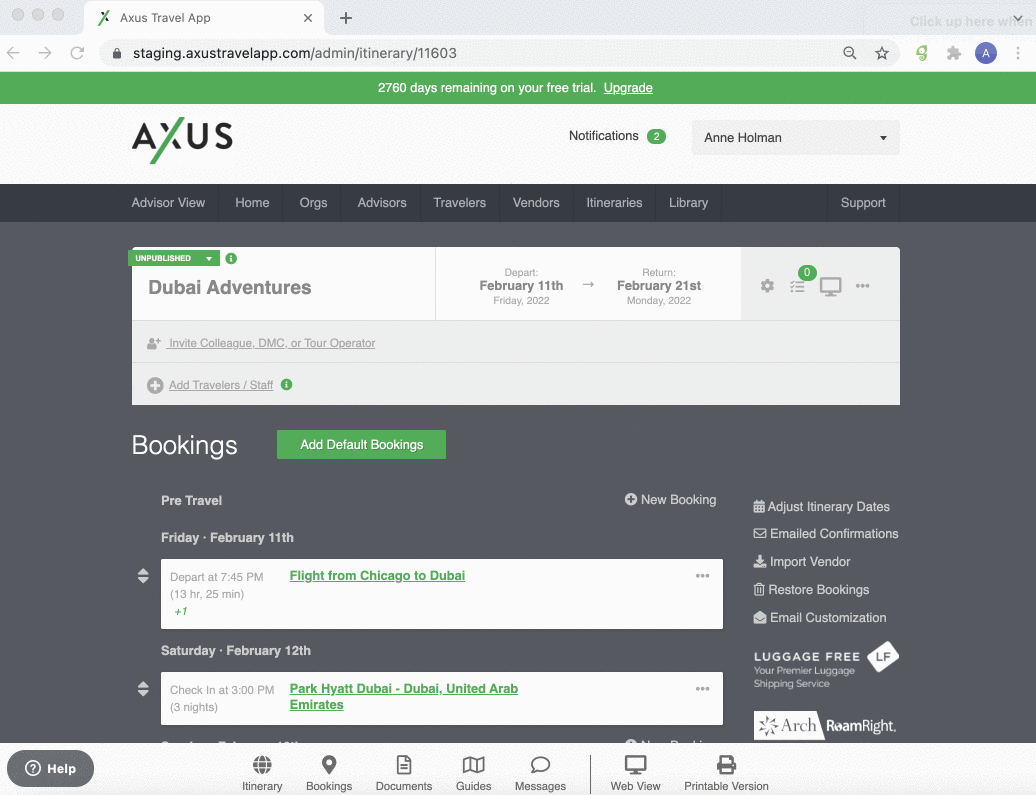 Currently, you only have one set of default bookings. In the future, we will give you more group options for default bookings.