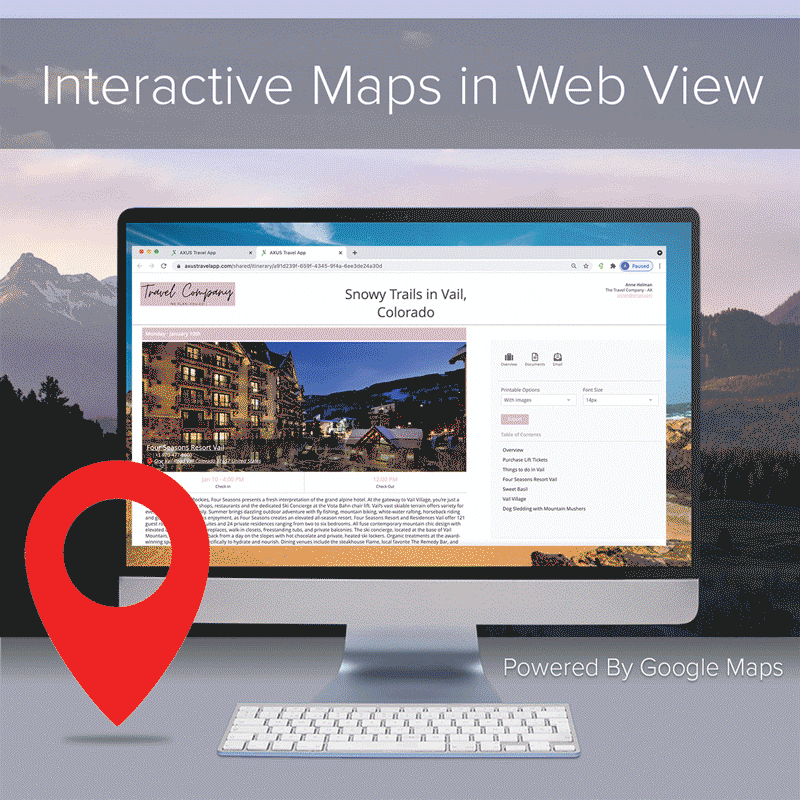 When an address is present on an ACCOMMODATION booking, AXUS will populate a link to an interactive Google Map on the WEB VIEW of the itinerary.
The traveler can zoom in for local points of interest, street/satellite views and more.
Four Seasons Resort and Residences Vail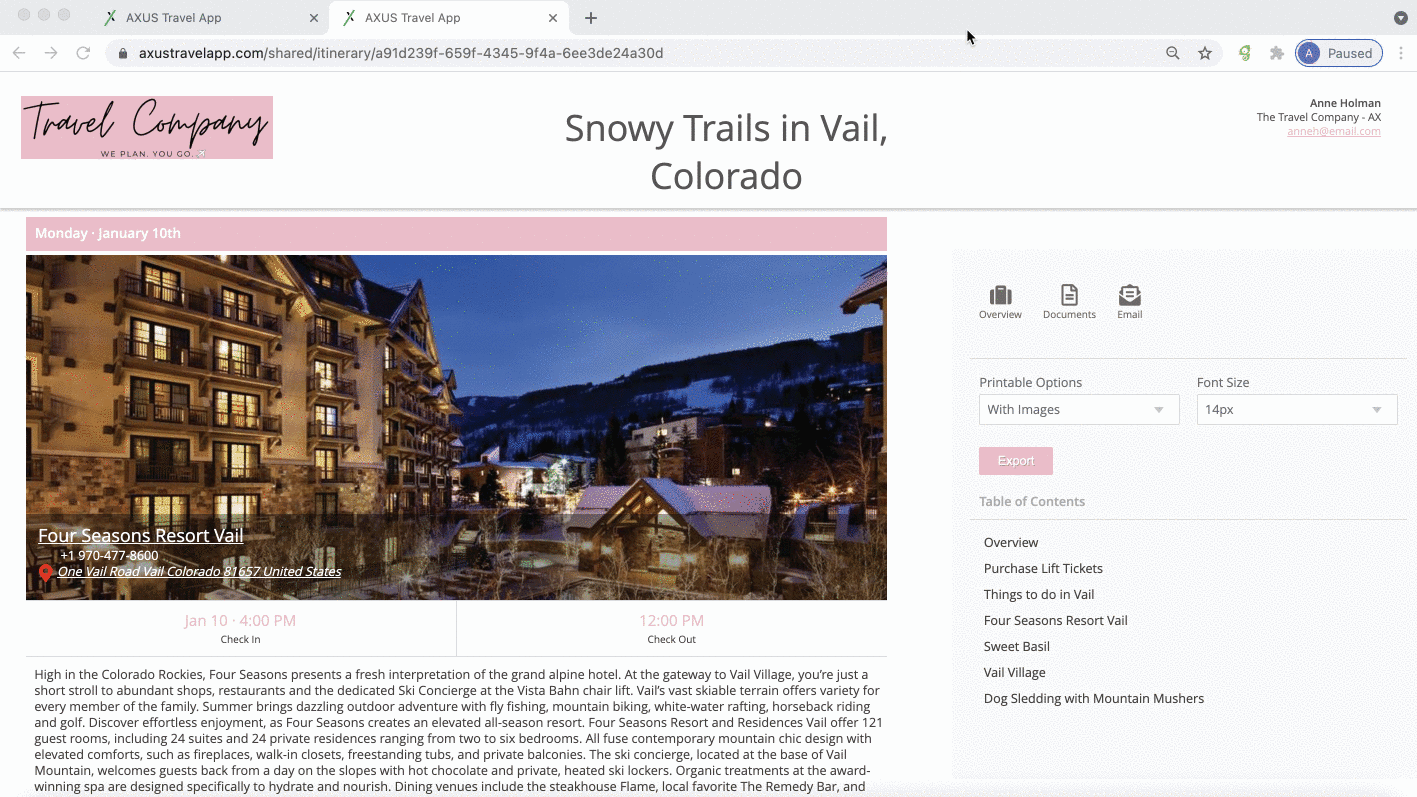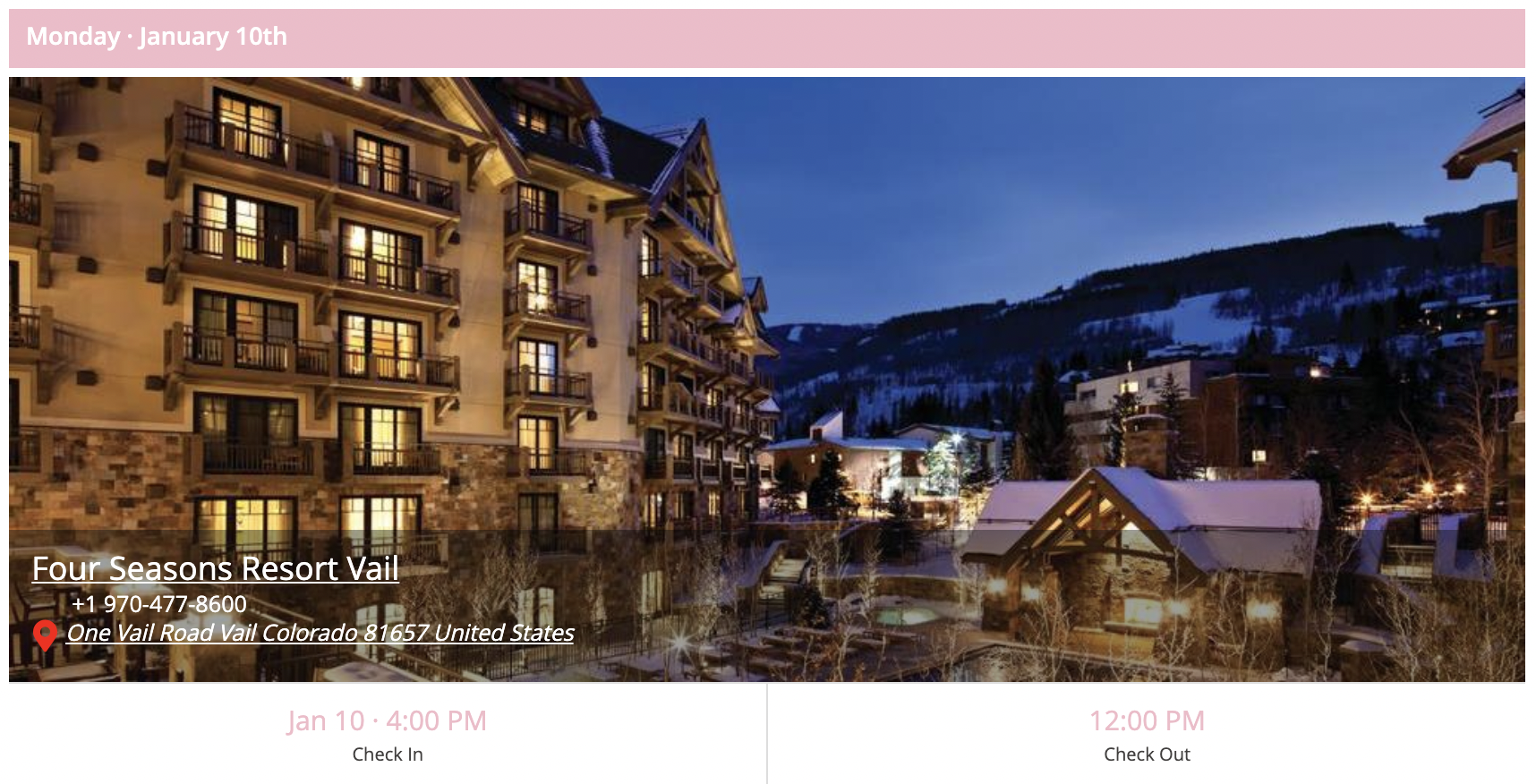 If you prefer to disable the map icon from appearing, you can do so from within the individual booking.