Hiding Your Library Items from Your Org + Filtering Your Library Items
ON THE LIBRARY SIDE
From now on, when you create and save NEW itinerary templates, custom e-pages, booking components, or upload documents to your library, you have the ability to hide these items from your organization. (Look for the following: eye symbol = visible to org and crossed out eye symbol = hidden from org.)
When a NEW library component is first created, it will be visible (eye symbol) to the organization.
When you are on the library side and you want to copy an existing library component, the new COPY will be hidden/private (crossed out eye symbol) from your organization.
VISIBLE TO ORG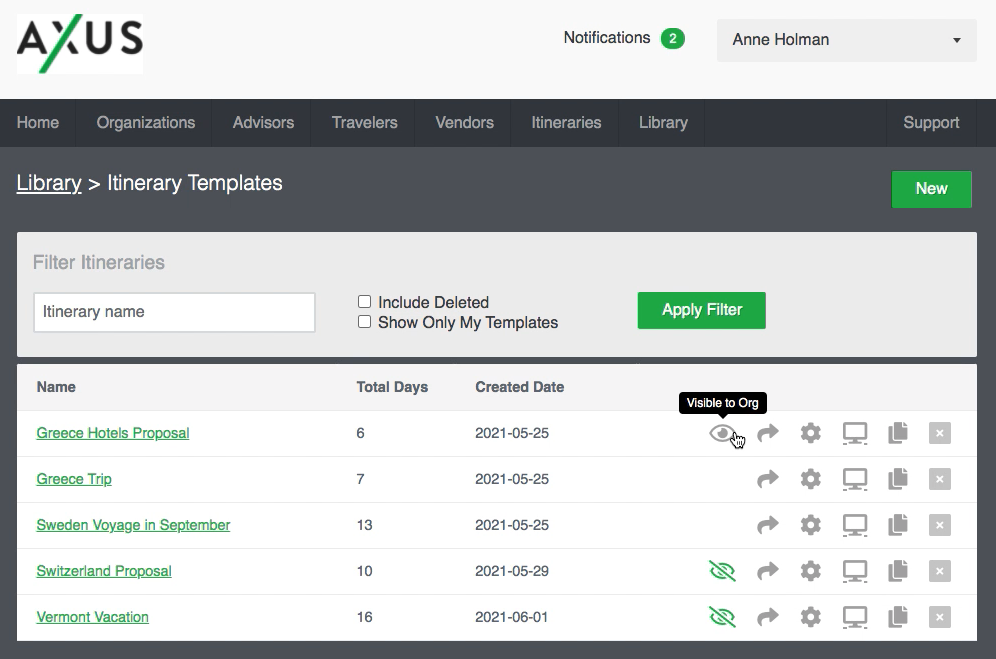 HIDDEN FROM ORG

ON THE ITINERARY SIDE
When you are working on your itinerary and you want a component to be in your library, click on the "copy to library" box and the component will show up in your library. It will be visible (eye symbol) to everyone in your organization.
WITHIN YOUR LIBRARY
For OLDER itinerary templates, custom e-pages, and booking components, you won't be able to make them private. (You won't see the "eye" symbol across from that library item.) If you want the option to make a booking item private, COPY that library item.
In this example, you've copied your original Custom E-Page, "Nashville Hotels" (no eye symbol associated with library item).
When you look at the copied Custom E-Page, "Copy of Nashville Hotels," you now have the option to hide that item from your organization (the crossed out eye symbol is present).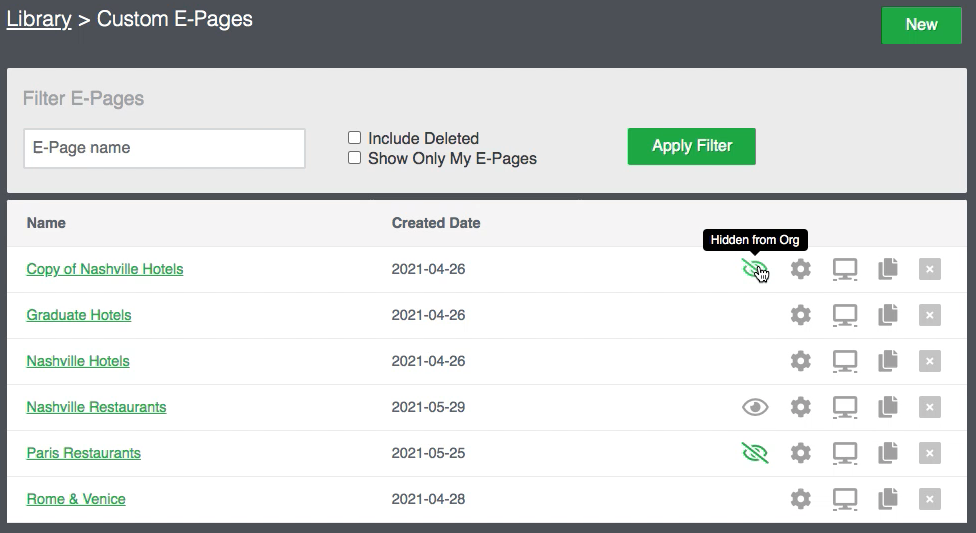 If you upload any NEW documents, you can make them private or visible to your organization. If you want the option to make any older documents private, you'll need to upload those specific files again to your library.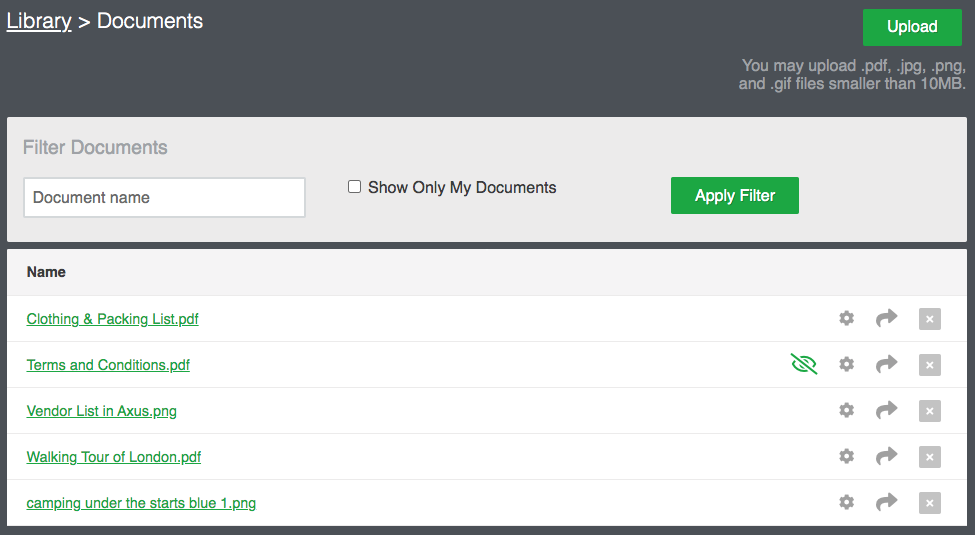 FILTER YOUR ITINERARIES
You can filter the page to only show your items in the library.
TEMPLATES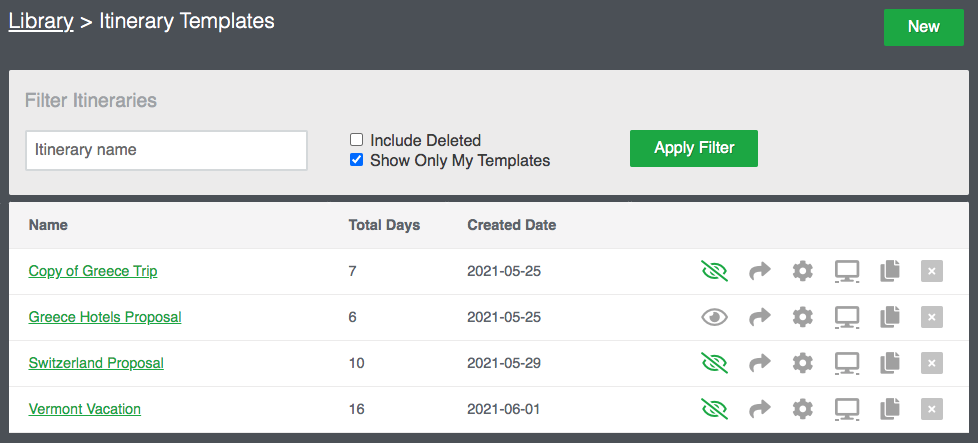 CUSTOM E-PAGES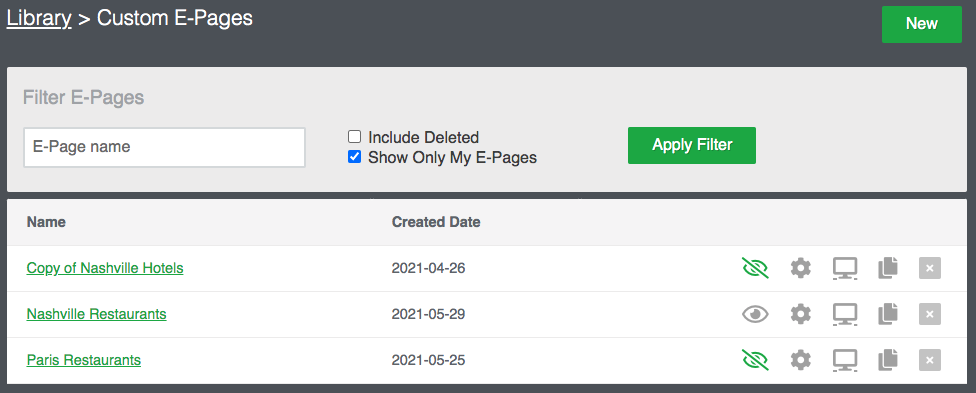 DOCUMENTS

BOOKING COMPONENTS