Advisors are now able to change the time format so that ALL of their itineraries will use the 24 hour format versus the default 12 hour format (AM/PM).
The time format is set at the advisor/user level under the Profile menu and will impact all itineraries of that advisor/user. If nothing is set, the default is the 12 hour format.
The admin user of an organization can set the time format for all advisors of the organization under the Edit Organization settings.
CHANGING THE TIME FORMAT IN YOUR OWN AXUS PROFILE
Go to your name in the top right corner.
Select PROFILE.
Go to the SETTINGS section.
Under TIME FORMAT, select "24 Hours" if you prefer that option.
Click the SAVE button below.
If a hotel booking has a 2:00 PM check in time, after selecting the 24 hour option, the check in time will change to 14:00.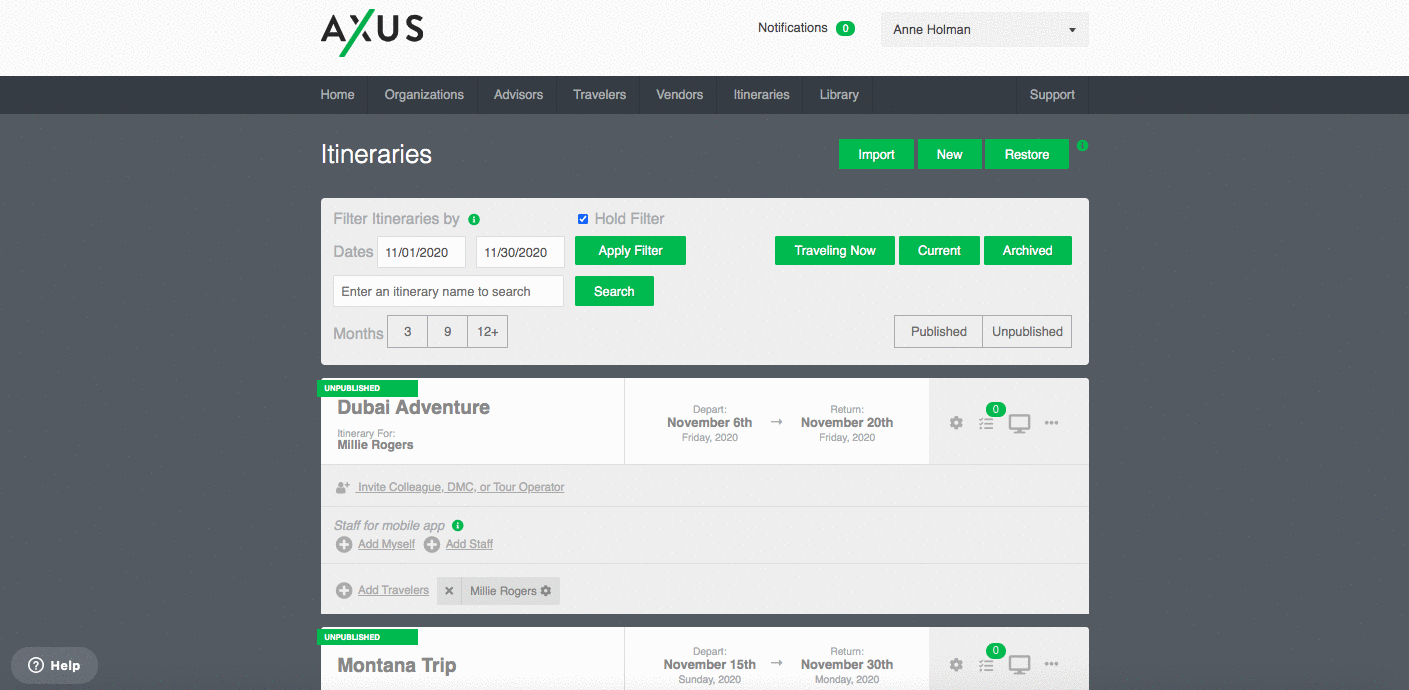 When creating a new booking, you can type in 14:00 into the start time box. (Other 24 hour time options will show up in the dropdown.)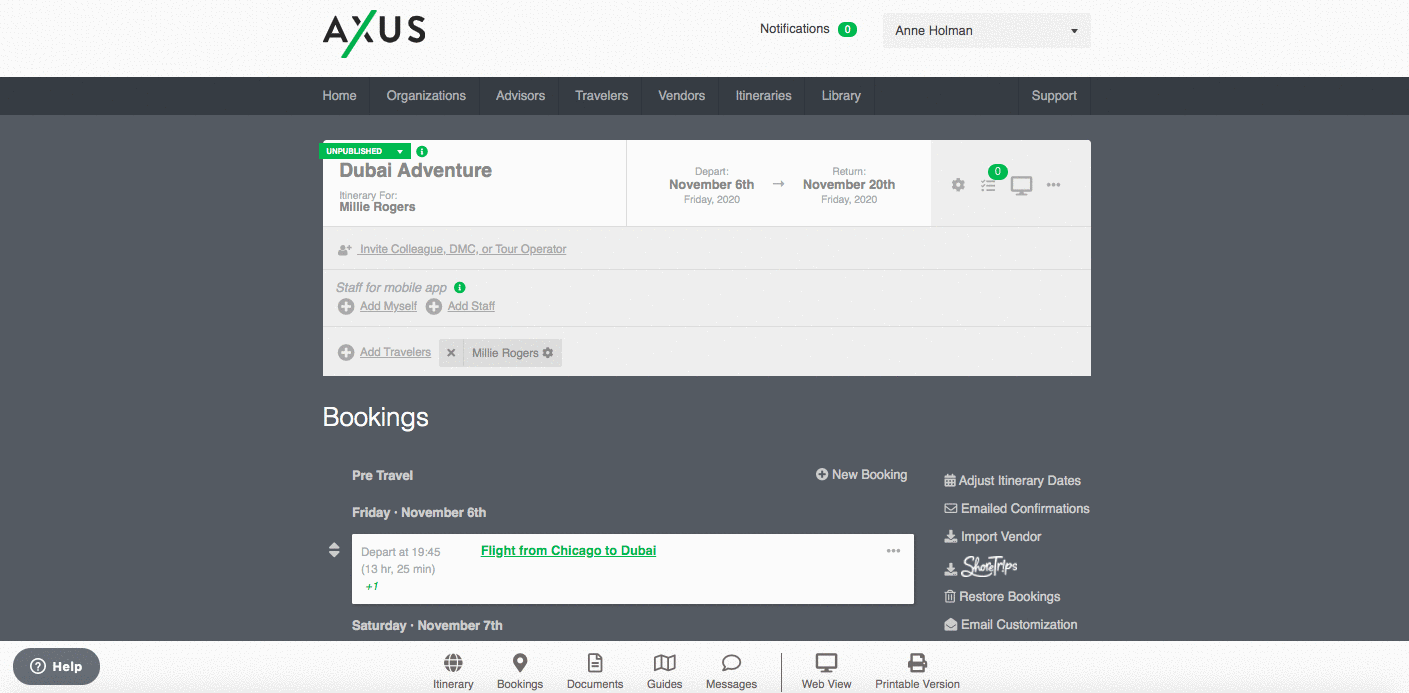 The 24 hour format will be reflected on the App, PDF, and Web View.