AXUS has gained notoriety over the years with key travel associations including; Virtuoso, Signature, TLG and Traveller Made, which has swiftly made it a popular platform by many different segments of the industry to tackle various challenges facing organizations. At its core, the AXUS platform has five core ways that Tour Operators and DMCs can boost relationships and expand prospective clientele.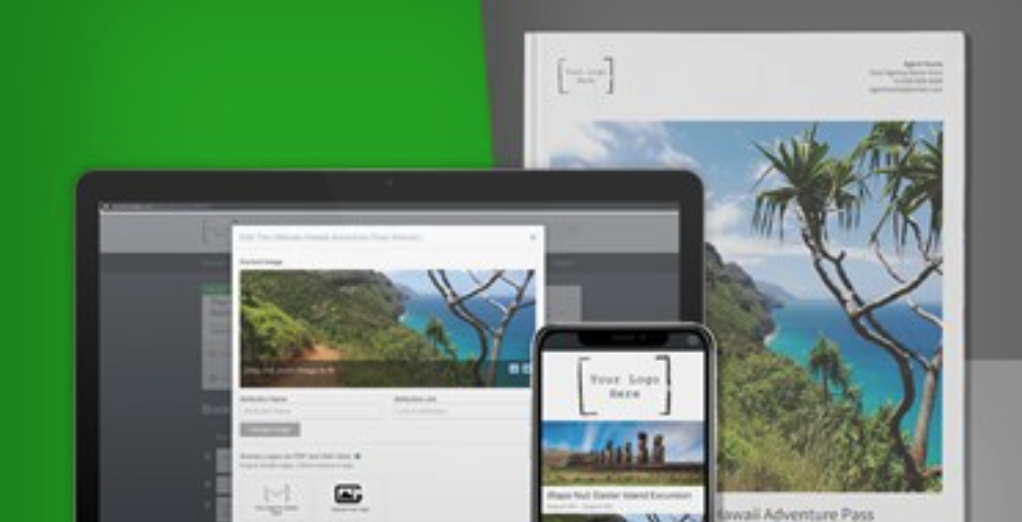 1. Useful as your Itinerary Builder and Delivery Tool
Many companies choose AXUS precisely for what it was built for, to create itineraries efficiently in an intuitive workflow. Advisors benefit from our core-efficiency features, robust support articles, and responsive customer service. AXUS can be adopted surprisingly fast within an organization. It is great to note that a vast majority of our Tour Operators and DMCs (today around 200+), work in parallel with the AXUS platform while running their own system for processes, accounting needs, and operations for running successful businesses. Simply enter www.axustravelapp.com/signup/user and start your free trial.

Consult https://support.axustravelapp.com/hc/en-us to quickly learn about all of the features the platform has to offer.
---

2. Tailored Solely as Your Itinerary Delivery Tool
You have the flexibility to work in your preferred back-end system and push out that information into the AXUS platform to create content-rich PDFs, shareable web-views, and mobile app itineraries. If you are a TourPlan or TourWriter user, you can already harness the power of automation to pull that information into the AXUS system! We are also working on a few more system integrations to unveil this year!

If you use any other system, you can build a dedicated custom integration using our straight-forward, compatible APIs. An API is an abbreviated term for application programming interface, which allows you to connect two systems together by either pushing from your system into AXUS (our Push API) or pulling from AXUS data to incorporate in your system (our Pull API). Learn more about the AXUS API: https://axustravelapp.com/api/v1/docs/
---
|
3. Fulfilling On-Demand Needs
You might have already received requests from your agency partners asking you to work and collaborate inside of the AXUS platform. Everyone has access to become a basic-level subscriber at no-cost on the platform when invited, which allows any invited collaborator to insert content and services in advisor-designated sections on an itinerary booking. Collaborating in the system helps you maintain better relationships, generate new leads, and accurately detail your services. The platform is easy to use with enhanced word-processing features.
Additionally, if you purchase itinerary blocks or become a premium member, you can request to be added to our official public list of collaborating partnerships while continuing to simply work in AXUS upon request and based on your client's needs.
A quick tutorial can be found at https://support.axustravelapp.com/hc/en-us/articles/208507866-Collaborating-in-AXUS.
---

4. Become an Automated Import Vendor for AXUS Platform Advisors
You may have heard of AXUS as a simple way for agencies to have a mobile-ready itinerary viewer for the traveler, but did you know the most significant efficiencies are geared towards the advisor? There are areas on the platform specifically designed for quick-importing of participating Tour Operator and DMC services, saving countless paper-work hours for all collaborators involved! By showcasing and linking your services in AXUS, you'll reach over 5500+ advisors that can harness automation efficiencies to import your services/content effortlessly into their AXUS platform. By using the Push API to build an integration with your system, advisors will have the option to select your company in our Import Vendors area and have your services inserted into their instance of the AXUS platform. Essentially, this gives you the power to create-once and continue to delight agencies that work in the AXUS system as a few quick ID-import login screens will allow them to pull the needed information into their respective traveler itineraries swiftly and easily.

You can enter www.axustravelapp.com/signup/user and start your free trial to look at the vendors tab in the platform.
---
5. Become a Public Library Vendor
In addition to all of the above various ways you can work inside of the AXUS platform, you also have the opportunity to promote your services, itinerary samples, templates to all AXUS platform advisors by becoming a Public Library Vendor. All AXUS advisors will be able to browse and search for your samples and itinerary templates inside the Public Library area when creating itineraries and inspire their future itineraries. More information can be found here: https://support.axustravelapp.com/hc/en-us/sections/360006939632-Public-Library