If you have a flight that is not showing the current duration time, you can always change it.
OPTION 1:
Upload the flight again. See if the correct duration time shows up.
If you need additional instructions, check out this article & video: Flight Look Up and Auto Complete.
OPTION 2:
Erase the duration time that is in the DURATION box. Type in the current duration time.
Before: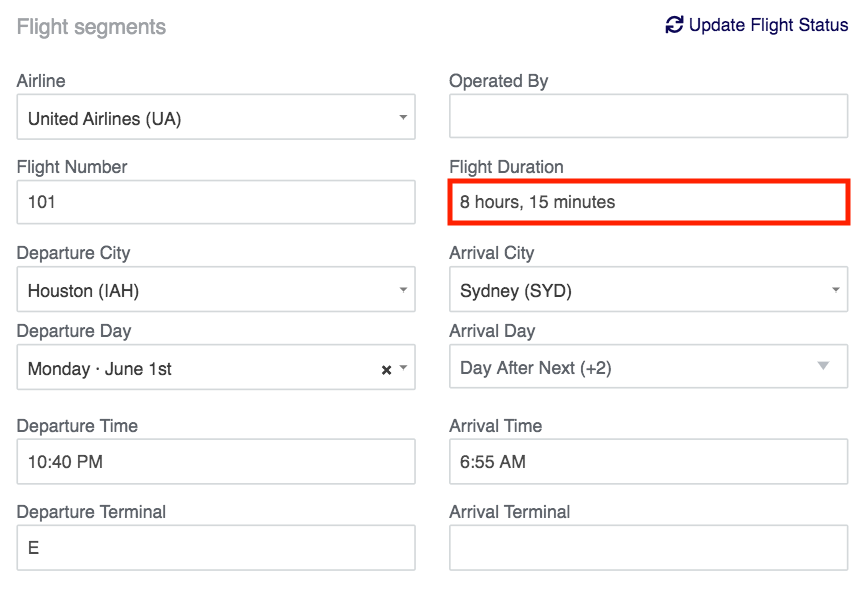 After: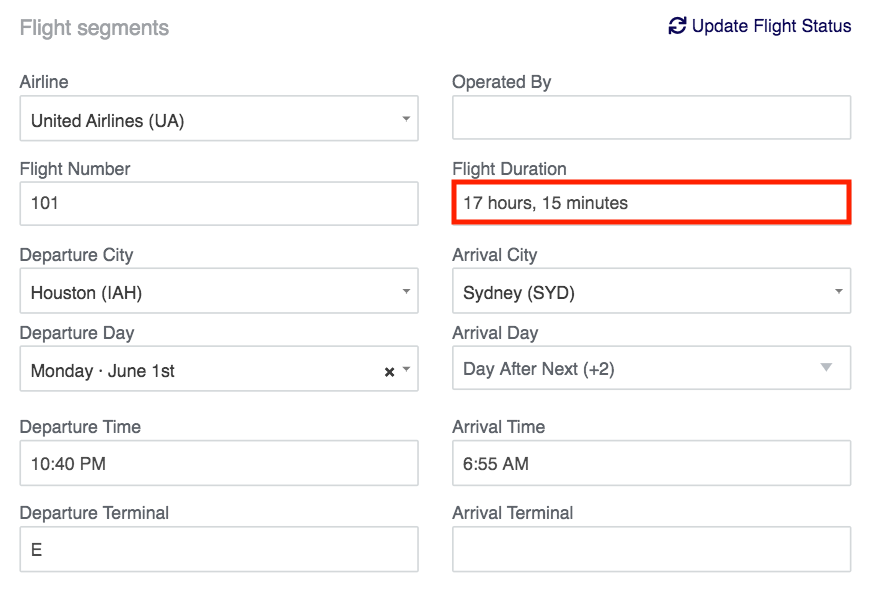 The correct duration time is displayed.