You have the ability to add COLLABORATION NOTES to several booking types: Air, Hotel, Concierge, Transportation, Tour/Activity, and Other/Notes.
This is a shared field between Axus users.
If someone is added as collaborator to a specific itinerary, they will see these notes.
You'll find this feature at the BOOKING LEVEL.
(Go to the bottom of the specific booking box.)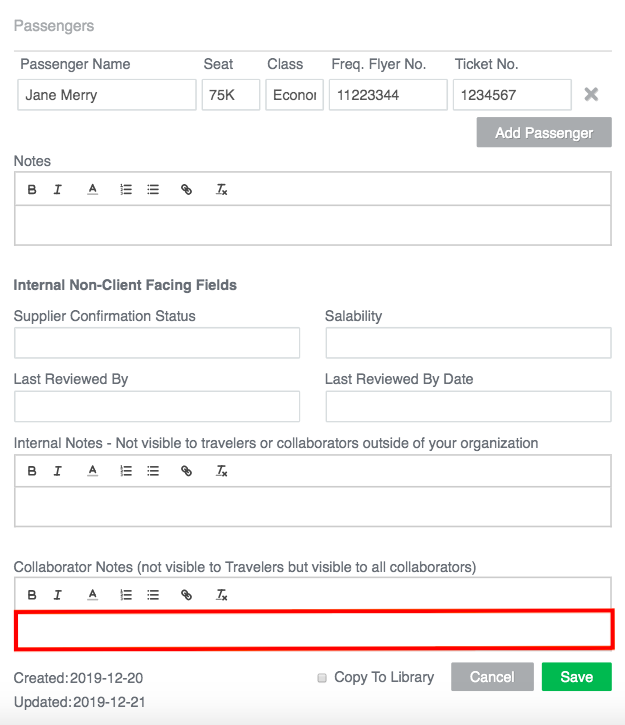 You'll also find this feature at the EDIT ITINERARY level.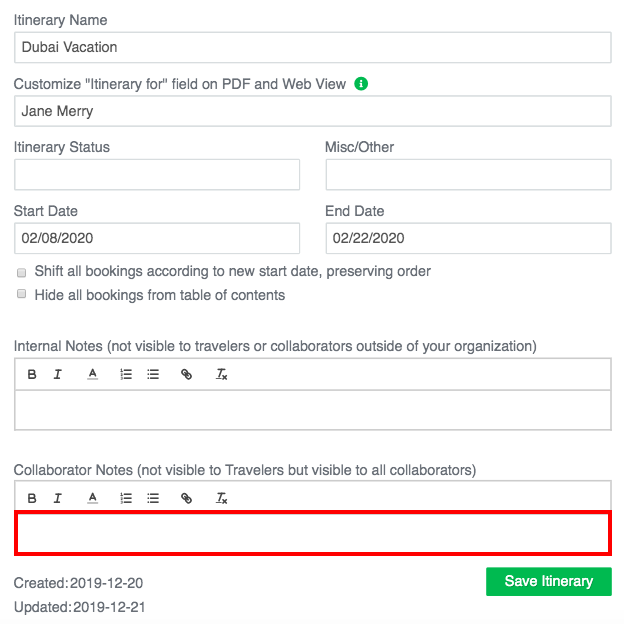 This is a similar concept to the INTERNAL NOTES feature, however, when you use Internal Notes, only advisors/colleagues within your Axus organization can see your notes.
When you utilize COLLABORATION NOTES, any collaborator can see them, even if they are in a different organization.

After you add content inside the field, once you're In the BOOKING SECTION, you'll see a CLIPBOARD ICON. This shows that the booking has a Collaboration note.

This field can be used as a conversation board. Axus users, vendors and advisors, can leave notes for each other.
Here are some examples of how you can use this field:
If you are a vendor,

leave comments about the confirmation status of a specific service.

If you are a travel advisor, ask a vendor a question on a specific service.
In the EDIT ITINERARY SECTION, go to Collaboration Notes and

request changes you would like to see in the itinerary.