How to import Island Destinations bookings into Axus:
In order to import your Island Destinations bookings into AXUS you must first have an advisor account with ID Travel. If you do not already have your advisor profile with ID you can easily create one using the below steps.
This only needs to be completed once.
Go to the ID Travel Group Website: http://www.idtravelgroup.com/
Click on AGENT PORTAL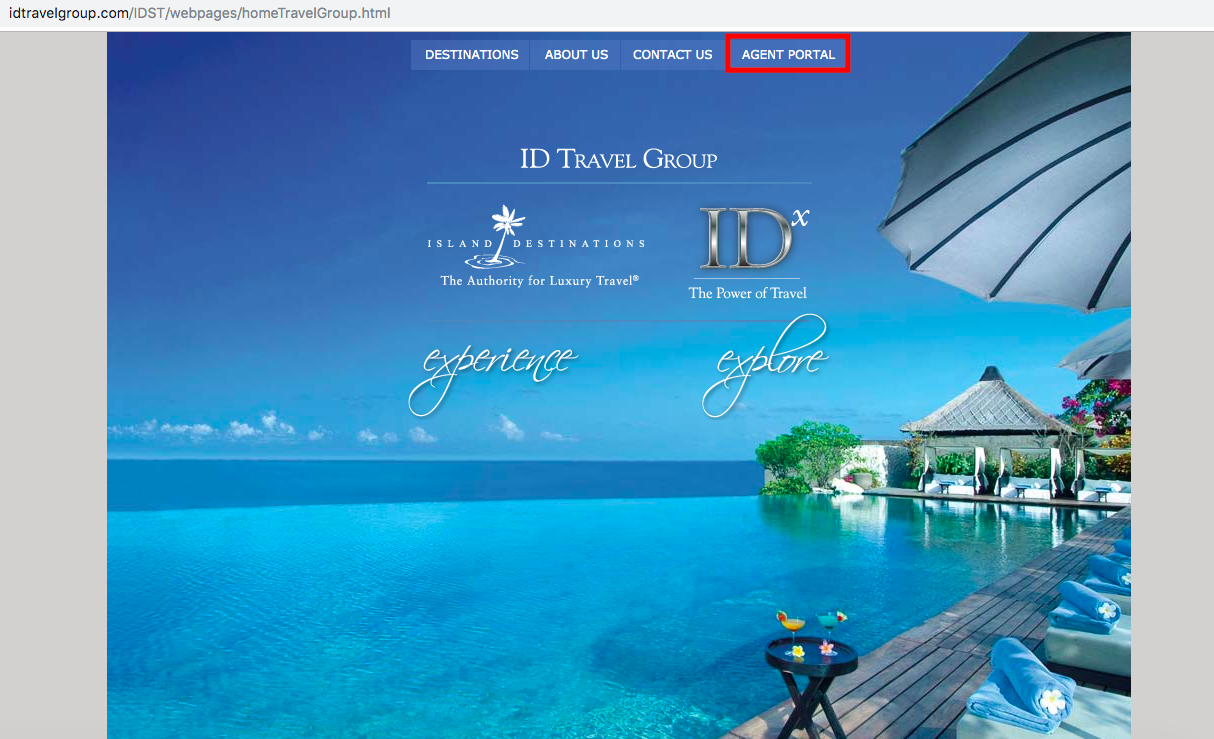 Click on REGISTER AS A NEW TRAVEL AGENT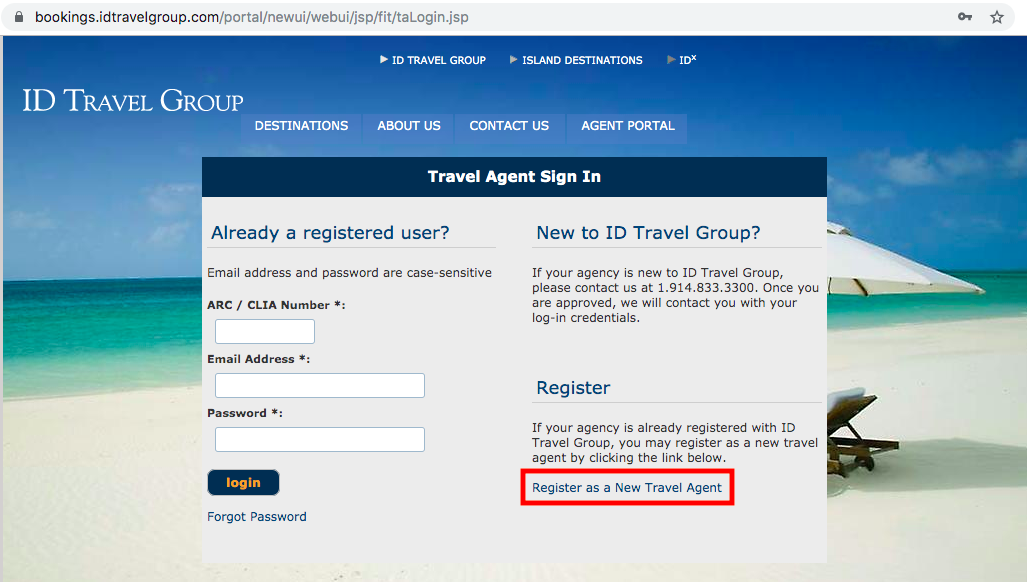 Create your login information. This will be your USER ID and PASSWORD when you import into Axus.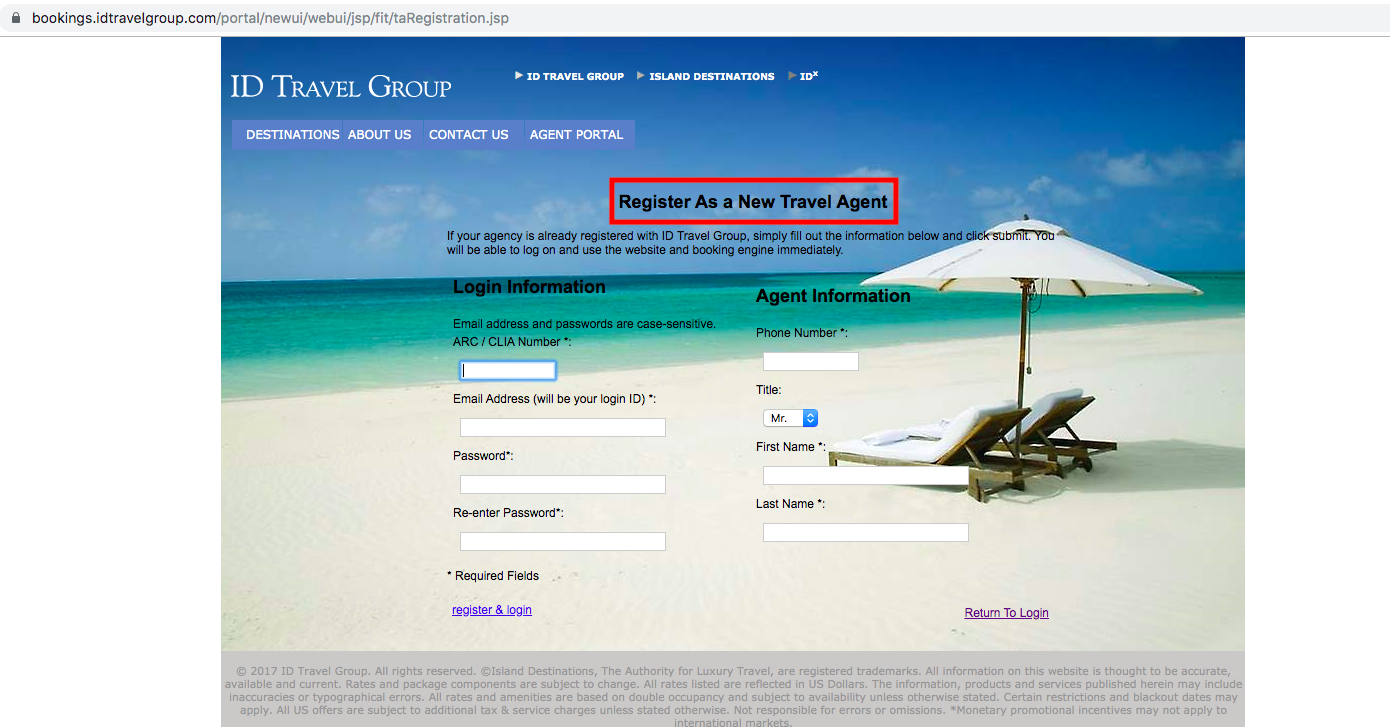 Once you create this account, log on to your Axus Website.
If you already have an account with ID Travel, use the same credentials from the Agent Portal and import.
On the Axus Website:
Select the Vendor: Island Destinations
Enter in your email and password you created from the ID Travel portal
Add your booking number
Add your IATA number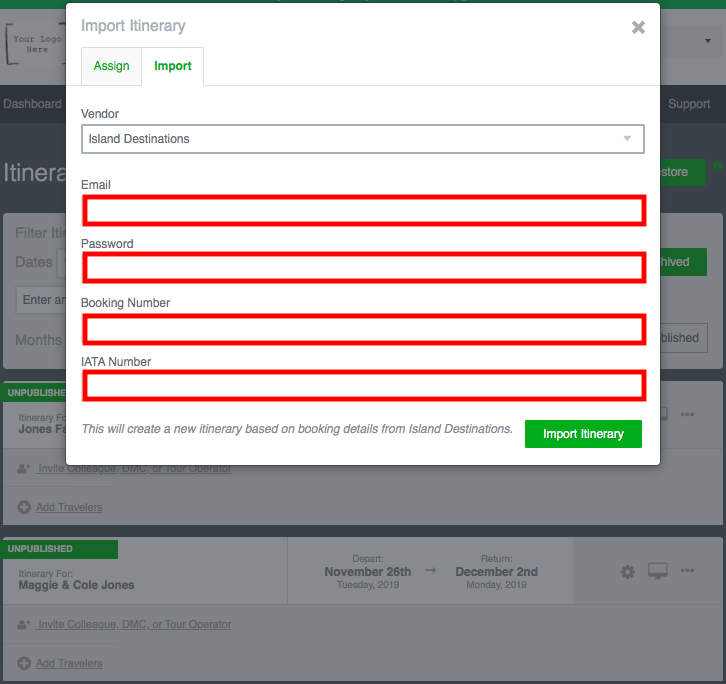 Click the IMPORT ITINERARY button