The Public Library feature in AXUS allows you to quickly view and even incorporate individual booking items or even a complete multi-day sample itinerary (from participating tour operators and DMCs) into your own account.

Looking for a 7-day family itinerary sample for Spain or just looking for culinary tours in Boston, the Public Library is a great place to start.
New Tour Operators and DMCs will join the feature regularly, so check in frequently to see who's new.
There are two areas in Axus where you can consult, use Public Library templates.
Inside your Library
Choose, consult Public templates from participating vendors inside your Library.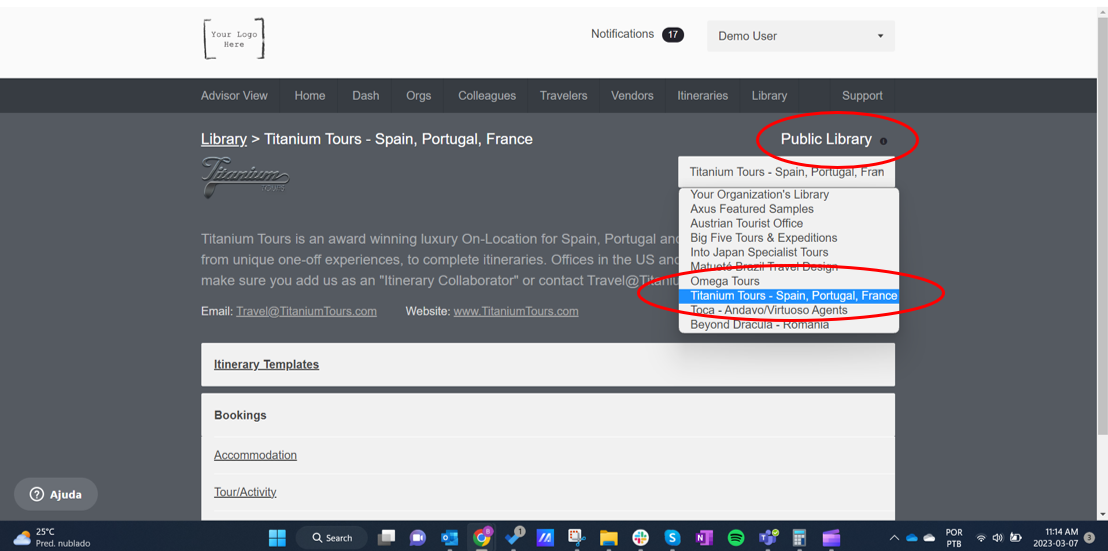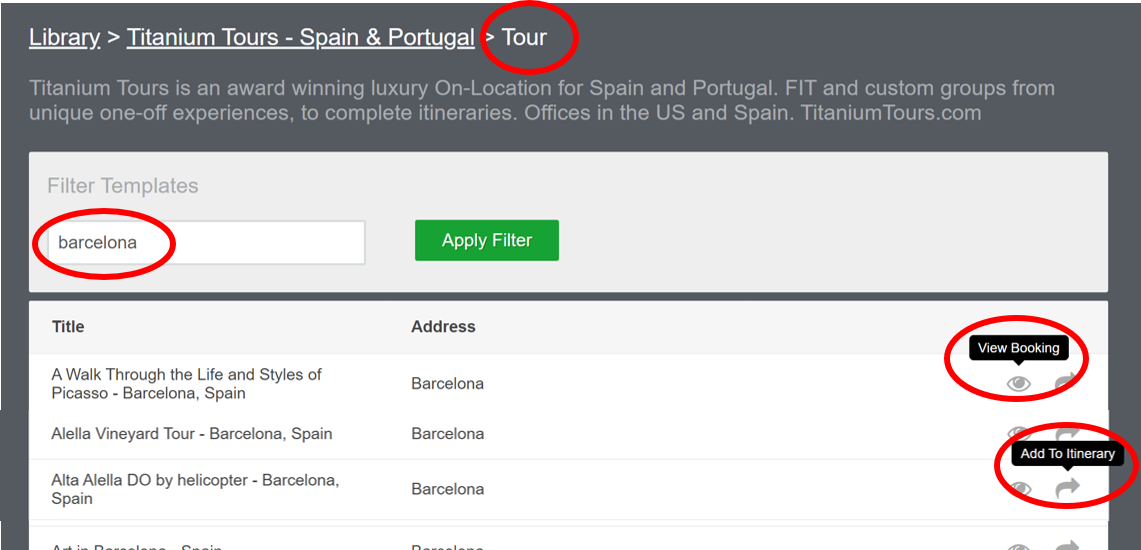 Inside an Itinerary
Check to include Public Library results when creating a new Booking inside an itinerary.

Type keywords in the booking title.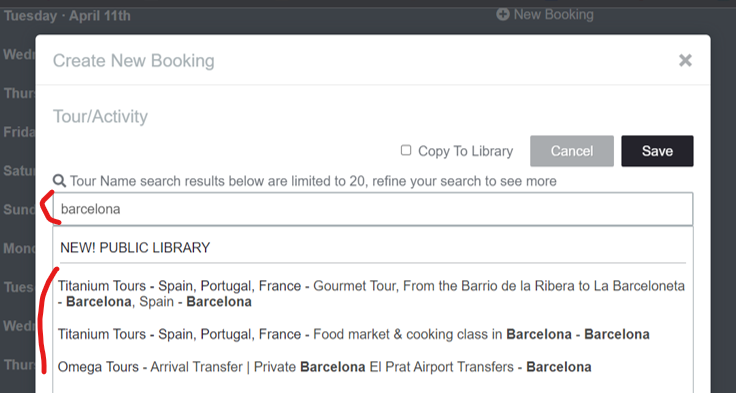 Search for the exact Public Library template you'd like to use for your proposal or itinerary.