The traveler can add a simple booking to their itinerary on the mobile app. They can also edit and delete the booking that they add.
(They cannot edit nor delete bookings added by their travel advisor.)
Travelers can click inside their specific itinerary on the app.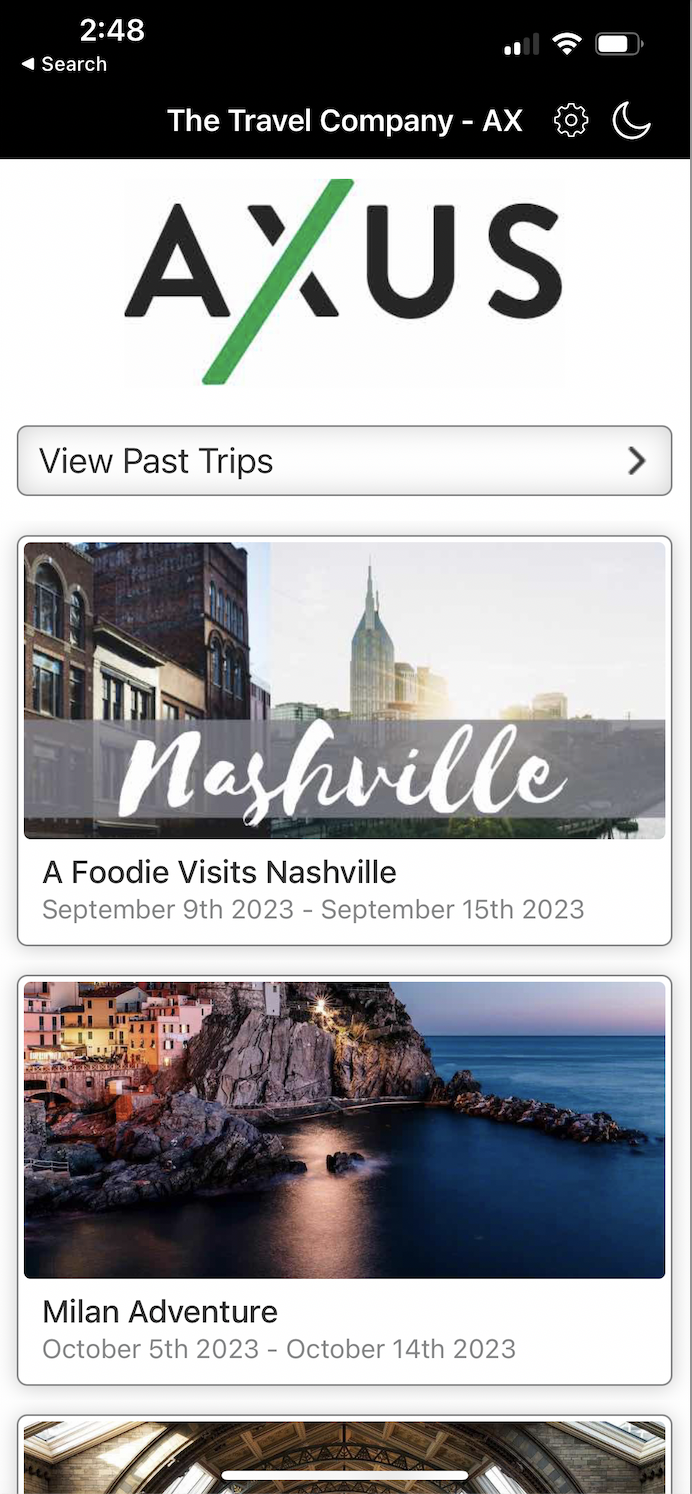 Once inside the trip, Travelers should click on the + (plus sign) at the top right corner of the screen.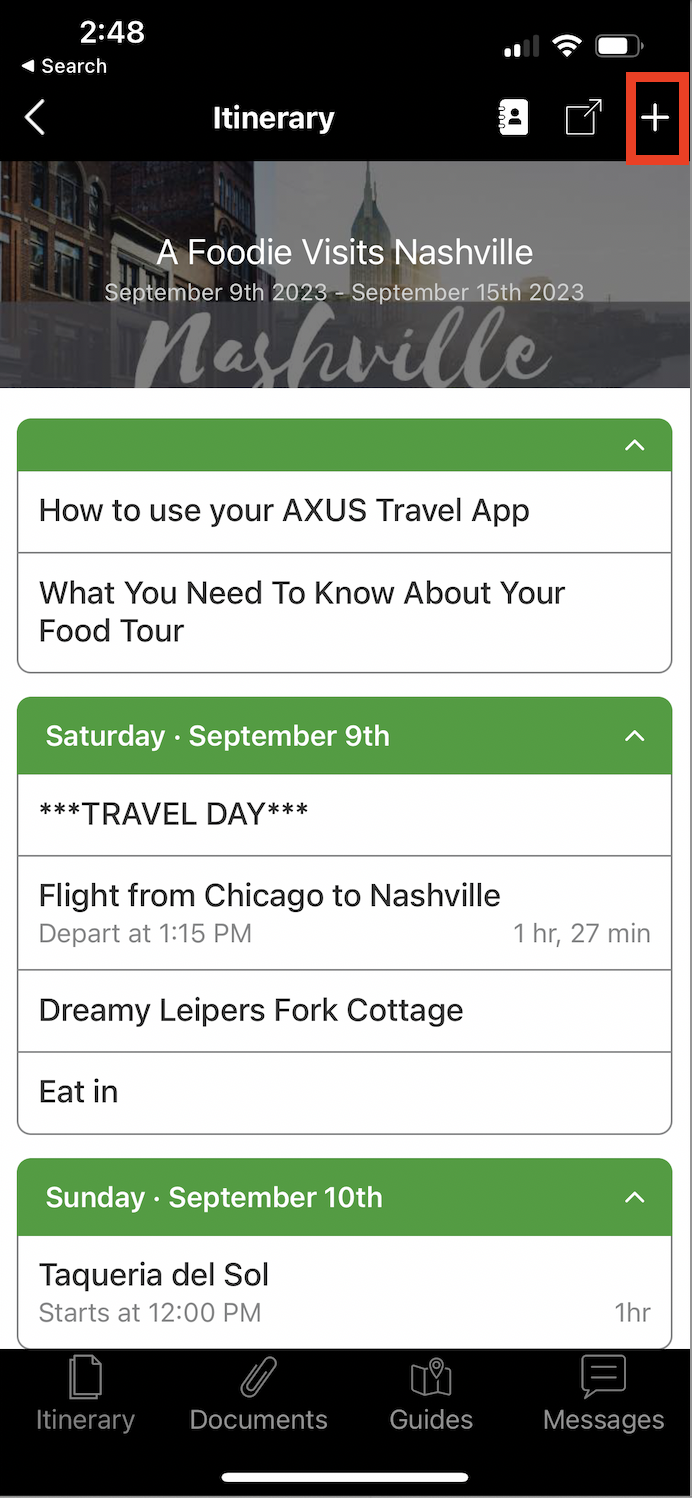 A pop of screen will display and allow travelers to add their own items such as dinner reservations, spa appointments, or a last minute activity.
The simple template includes the following:
Name of activity

Date

Time

Website

Notes
Travelers can fill in the details.
ACTIVITY: Spa Appointment
DATE: 2023-09-13
TIME: 11:00 AM
WEBSITE: nashville.woodhousespas.com
NOTES: Nashville Woodhouse Spa. CONFIRMED.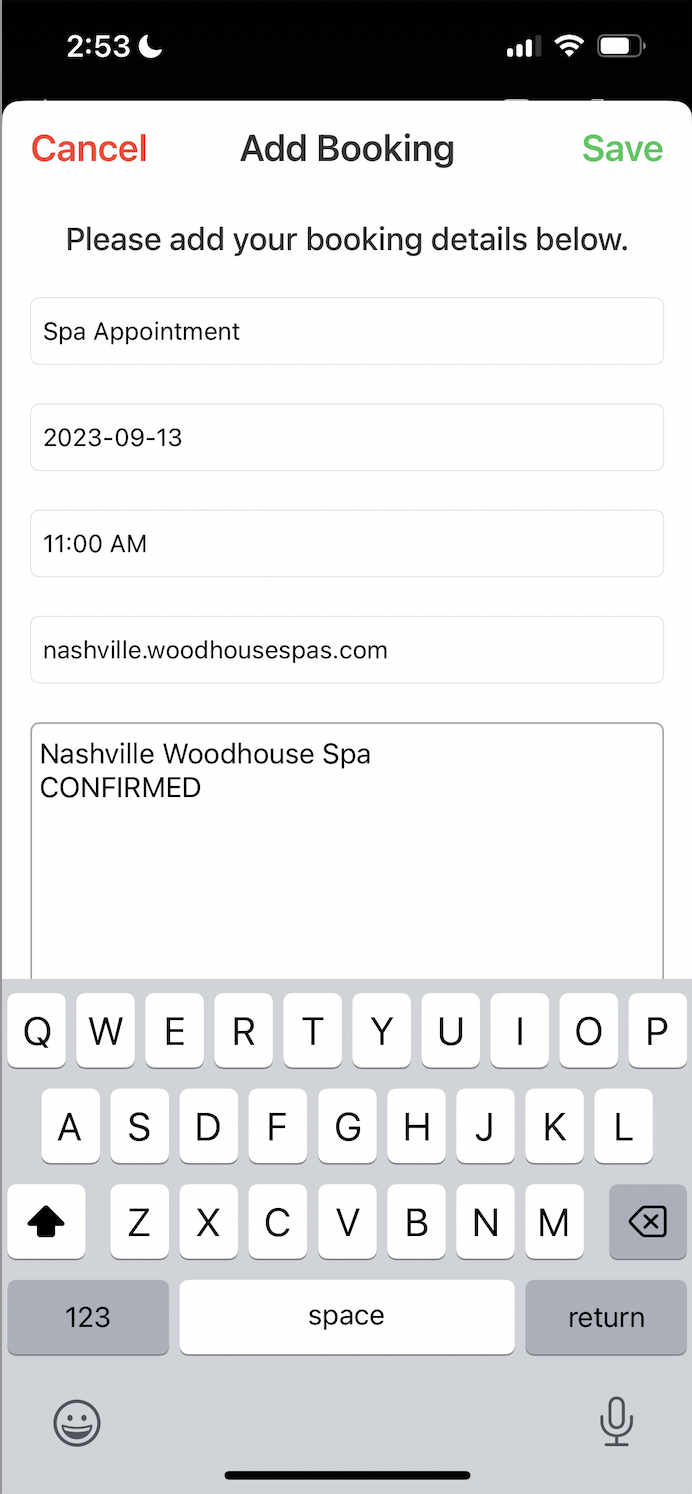 Here is the booking on the app.
(Information on reordering a booking is explained at the end of this article.)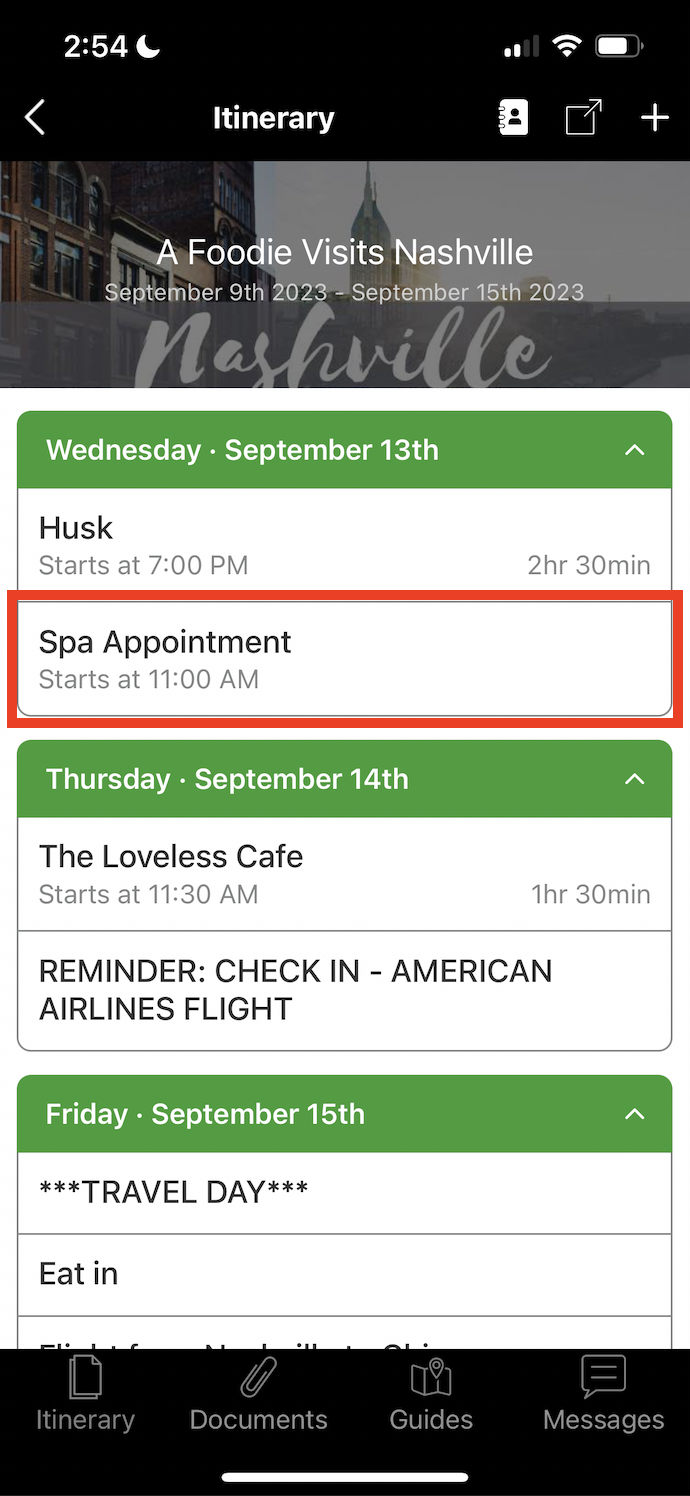 Click on the 3 dots within the booking on the app. There will be an option to EDIT or DELETE that simple booking.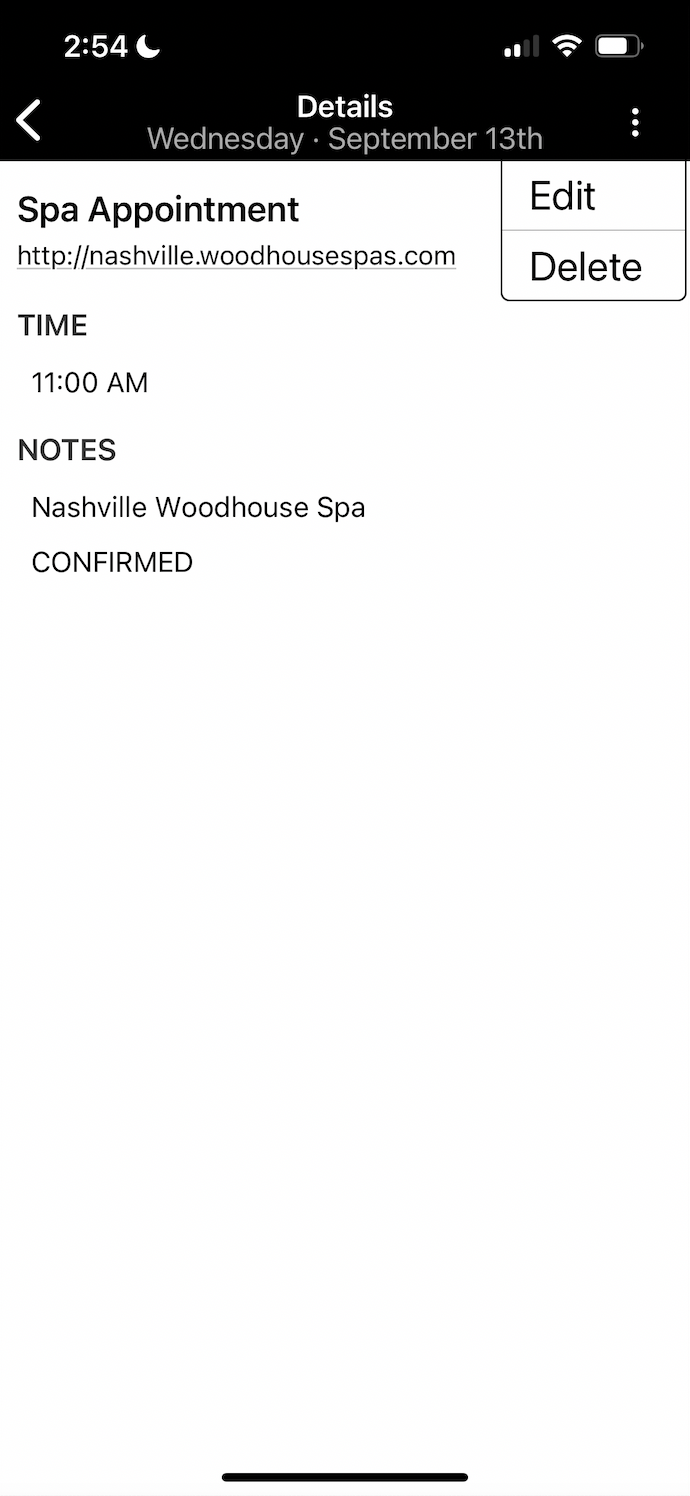 EDIT the simple booking: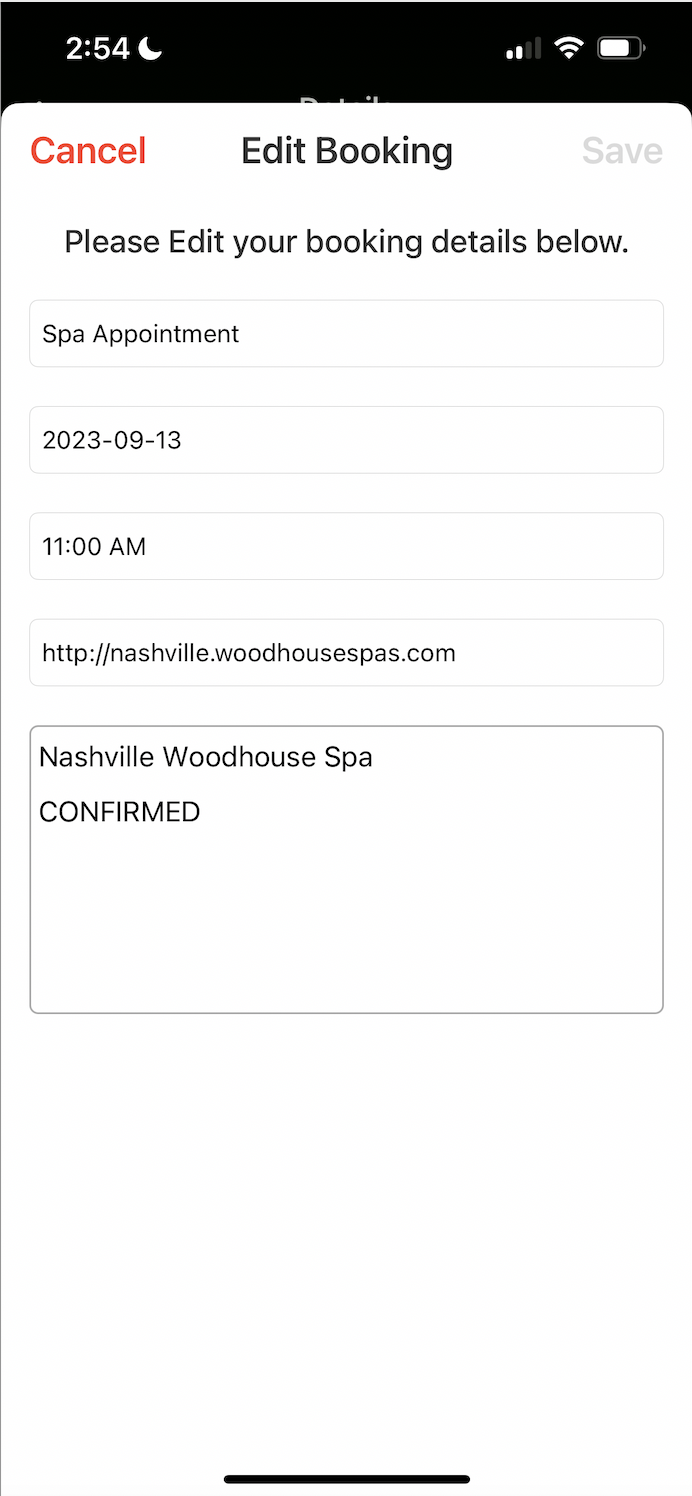 DELETE the simple booking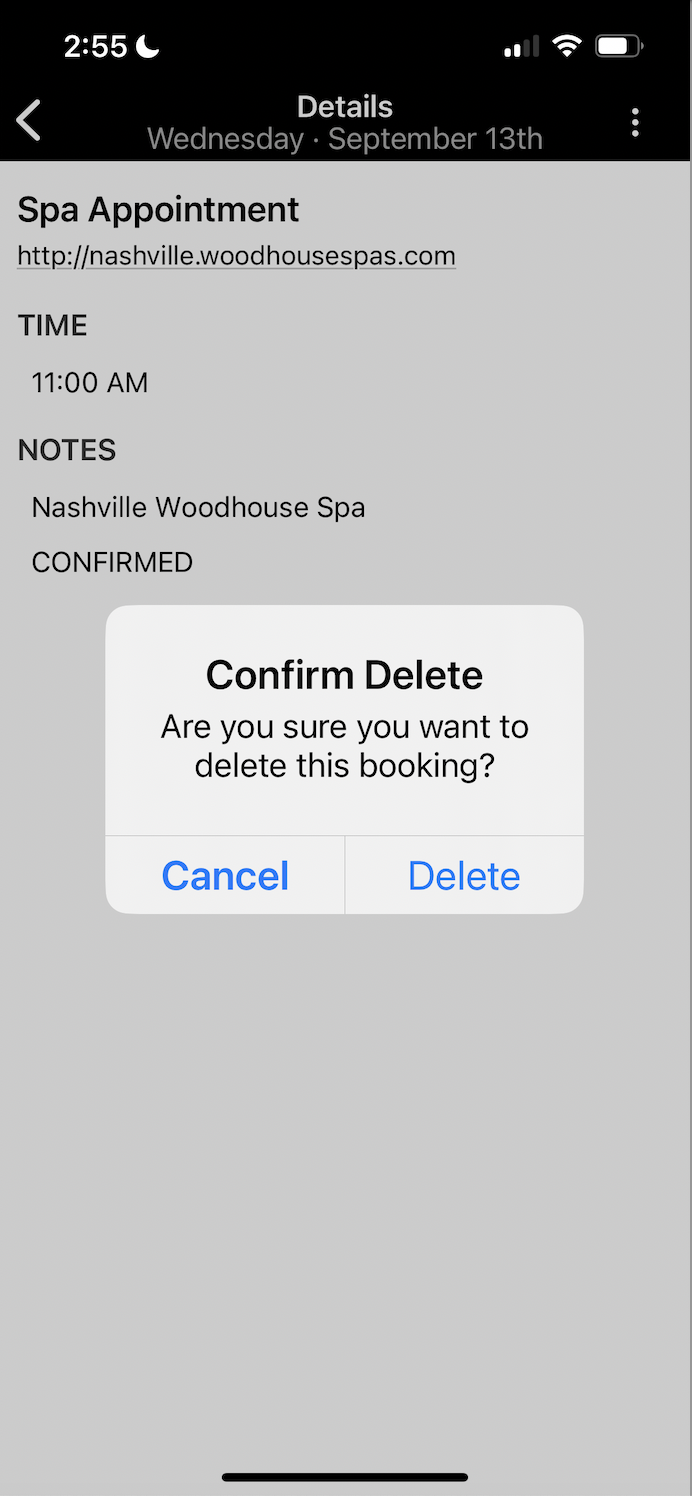 Inside the itinerary on the AXUS WEBSITE, the travel advisor will see a tiny, yellow triangle or a "warning icon" to the left of items that are added by the traveler. There will also be a tiny, "i" inside a circle symbol.


Currently, if the traveler wants to reorder the booking so it shows up before another booking, they should reach out to their travel advisor and ask the advisor to sort the item on the AXUS WEBSITE. The advisor can fix the item and use our drag/drop feature to reorder the booking with the same day. They can also click on the yellow triangle to remove it.


ON THE APP:
Before reorder...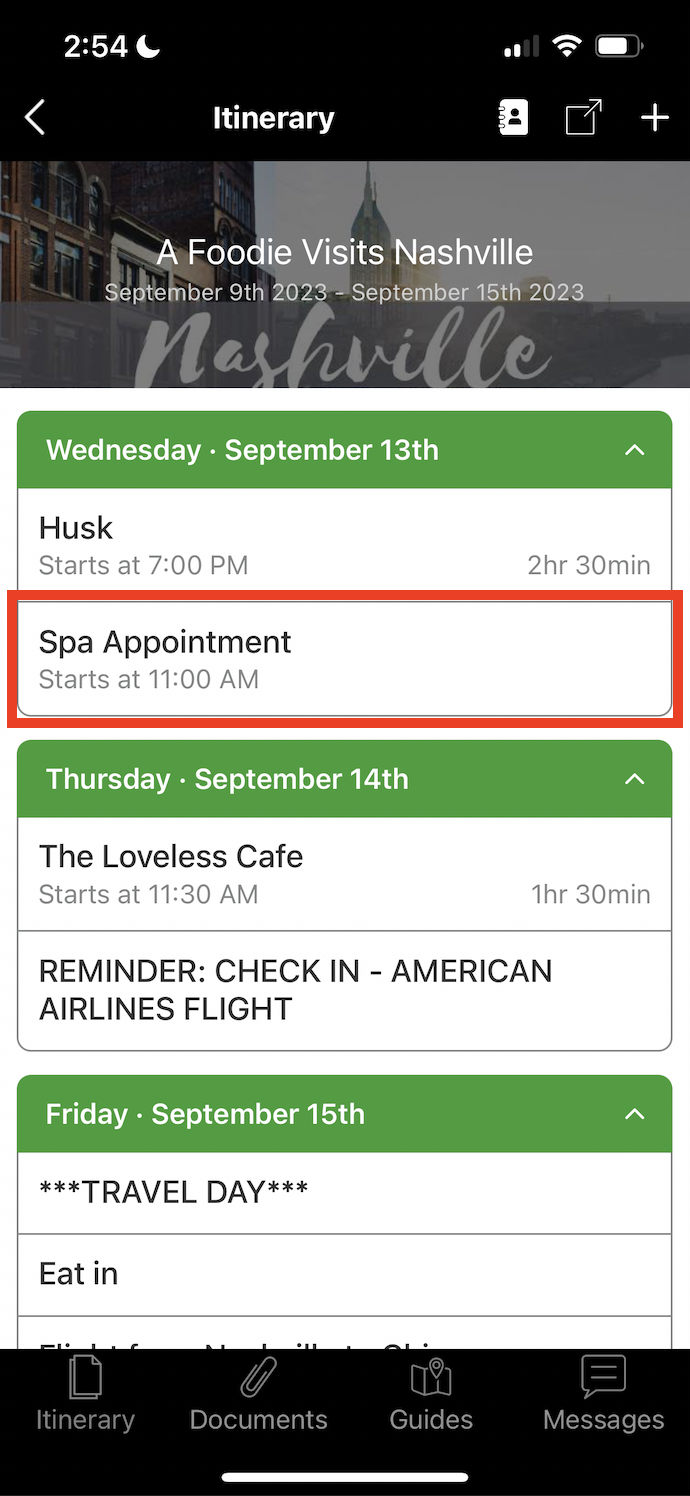 After reorder...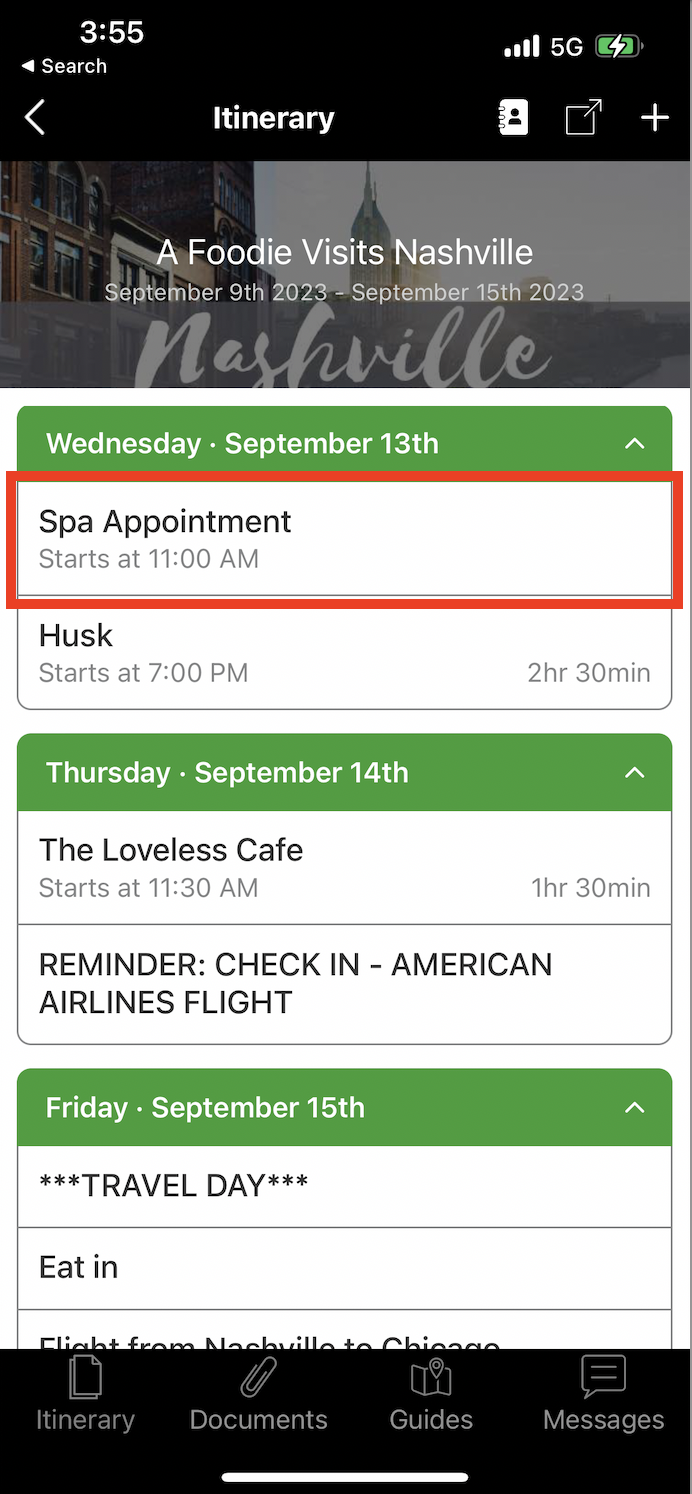 COMING THIS WEEK: The ability for the traveler to sort simple bookings on their own.