When adding CRUISE BOOKINGS into Axus, complete the following steps:
Scroll down to the start date of the cruise.
Select the +New Booking icon to the right of the corresponding date.
Click on the CRUISE button.
When you type the cruise line name, you'll see several options in the dropdown: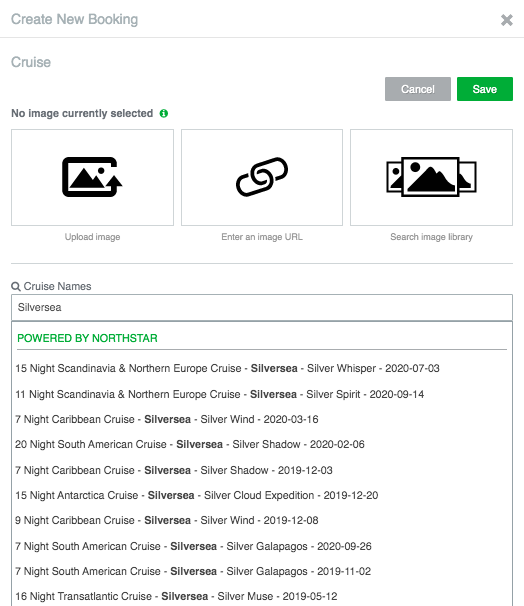 Narrow your search. Use this template when searching for a cruise:

For example, say you're searching for a Silversea cruise that embarks on November 16, 2019.
Enter it this way and the cruise should pull up:

Here is the process of looking for a particular cruise: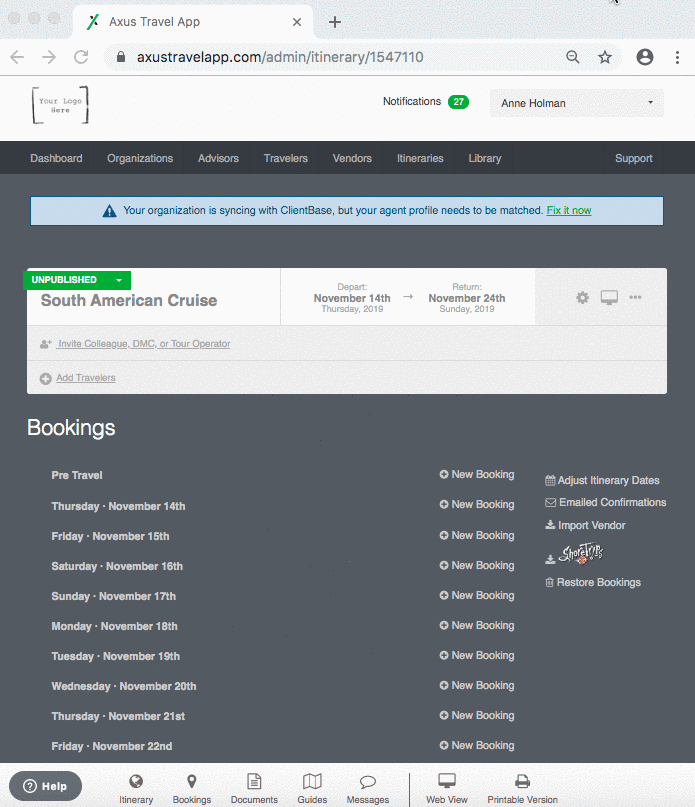 Enter in specific traveler information.
If it applies to your booking, add an additional cabin.
Click the NEW CABIN button.
Add cabin information to each additional cabin.
Once complete, click the SAVE button.
Click here to watch the process.