The video below provides a quick run through of how to spot and confirm a flight update alert. Additionally, it showcases how a simple click of a button refreshes flight times and terminal details directly inside an AIR booking.
Starting ONE week prior to a flight's departure date, AXUS will start to receive available updates for a flight's departure and arrival time.
A red airplane icon will appear next to the itinerary title when a flight update is received.

After clicking inside the itinerary, an "Update Available" link will display next to the flight segment with a new update.

By clicking the "Update Available" link, you can view the update and confirm the information. Confirming the flight update will automatically adjust the flight TIME(s) field in AXUS with the new information.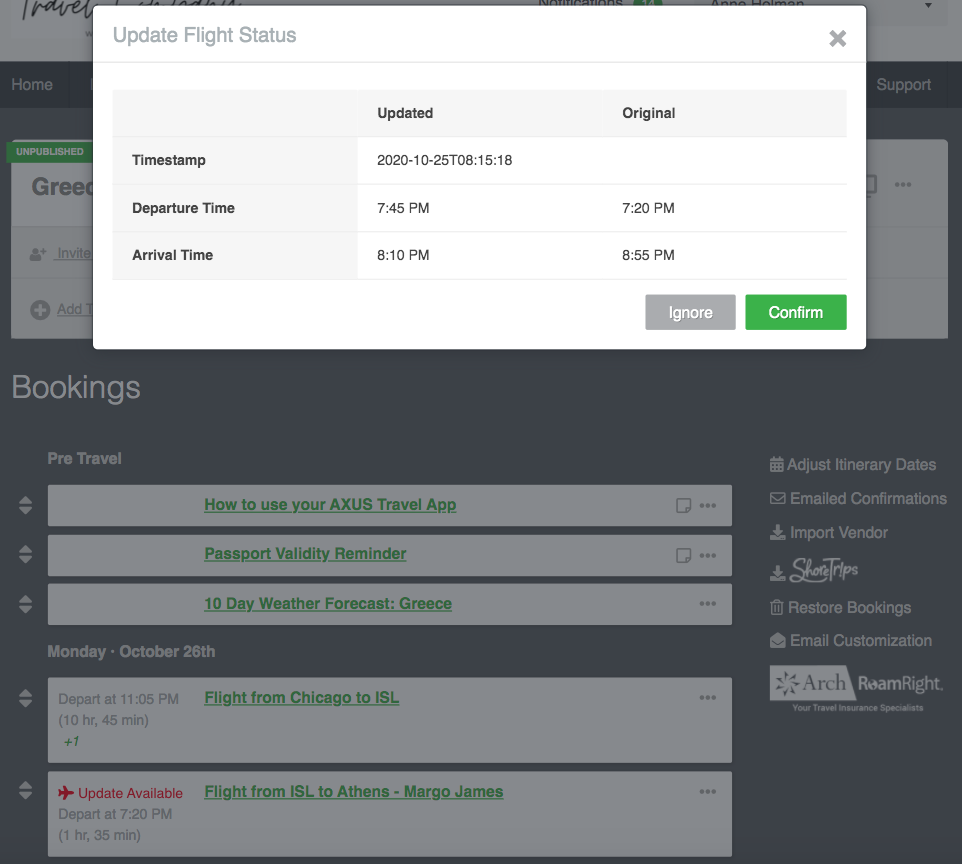 Check for an update at any time by opening the AIR booking and clicking "UPDATE FLIGHT STATUS."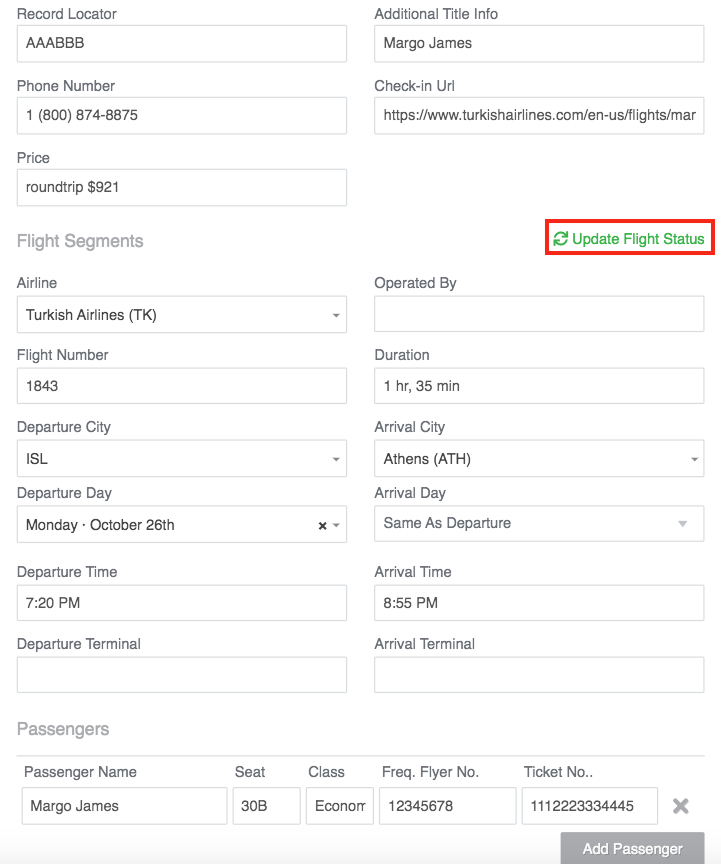 Important Items to Note:
At least one passenger name must be entered in the AIR booking in order for the update alerts to be received by AXUS.

Flight update alerts are received once per a 24 hour period. If you would like to check for an update at ANY point in time, open the AIR booking and click "Update Flight Status."

A flight

update notification will be pushed to the mobile app

when the agent has confirmed the update within AXUS and the itinerary is

Published.

Flight numbers cannot start with a "Zero" (i.e. 017 will need to be entered as 17).

A flight record locator must be present under the Record Locator field within an AIR booking for flight updates to be sent to the mobile app.

Please ensure flights are not entered under the Pre Travel or Post Travel section.
Client Base Users:
To prevent overriding

any new flight details in AXUS, check the box within the AIR booking to "Stop Client Base Import" either before or after confirming the updated flight information. You do not need to "Stop Client Base Import" in order to update the existing text with the new information.