AXUS users can search for a hotel and AXUS will autofill the general hotel fields. This happens simply by entering the accommodation name.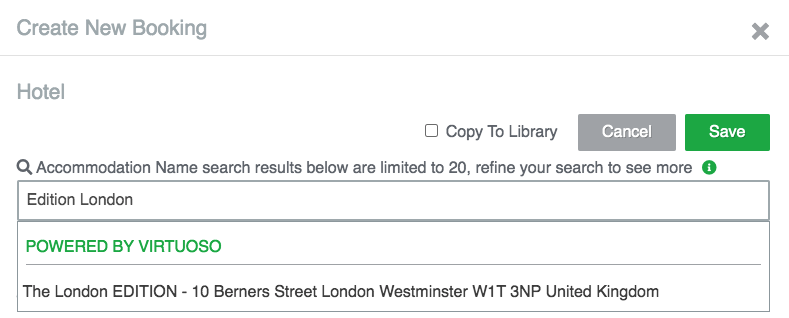 Search results are provided by Google, a Sabre hotel profile, the advisor's consortia, or pulled from the Organization Library.
Please note: AXUS is currently able to import preferred hotels for both Signature and Virtuoso properties.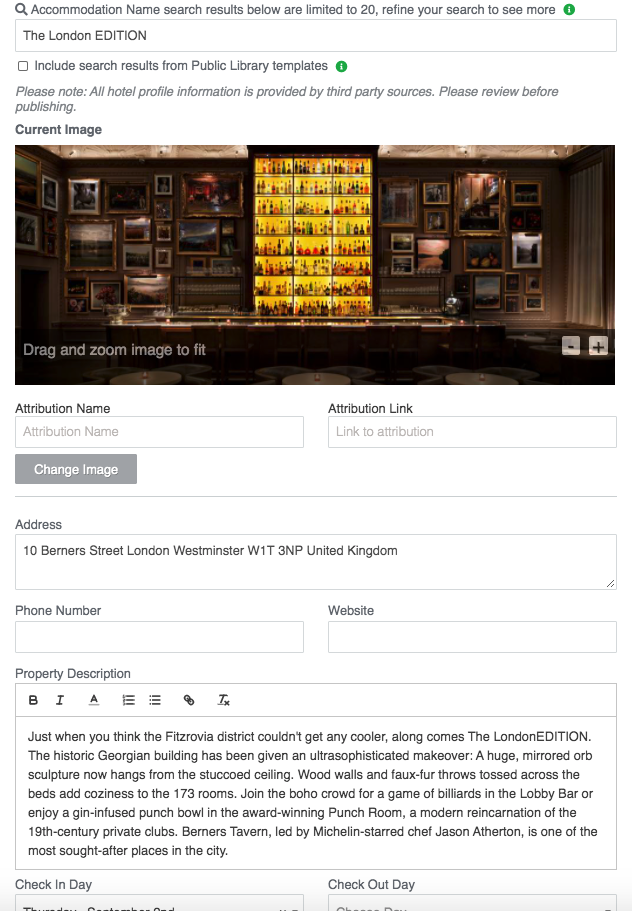 Enhance a booking:
First, add the hotel by searching the consortia or Sabre database.
Save the hotel booking.
Open up the hotel booking to edit.
Click the ENHANCE BOOKING dropdown.
Select Google to add the hotel phone number and website.
Click the SAVE button.