In order to invite a new advisor to join your organization, you will need to have an available seat to assign to them AND be the primary user for your account. Please email us at support@axustravelapp.com if you would like to check who is the assigned primary user for your organization. 
One "seat" = one individual seat in AXUS. You can check how many seats you or your organization have signed up for by hovering over your name and selecting Billing. The total number of seats and active advisors will display under Your Subscription.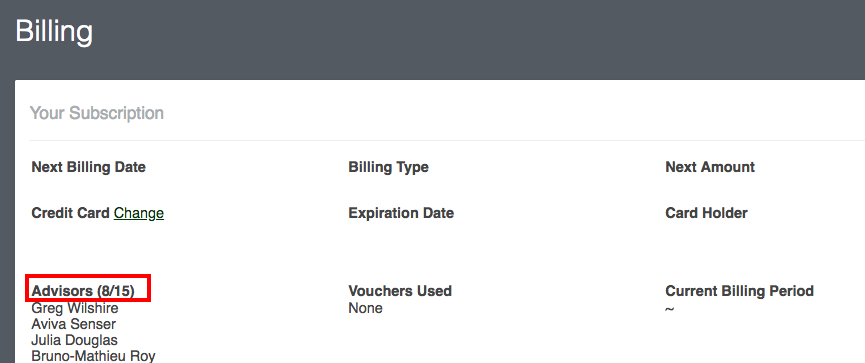 If you have remaining available seats on your subscription, you can invite additional advisors using the New Advisor button on the Advisors page. If you need to add more seats to your subscription, please contact our team at support@axustravelapp.com.

Additional advisors can also join your company on their own and pay for their own seat, by going to https://axustravelapp.com/signup/user