To send a message to your traveler through the app, click into a particular itinerary and use the Messages section to write and send a message to your travelers. This message will be delivered to any traveler who has downloaded the app and entered his/her App Credentials.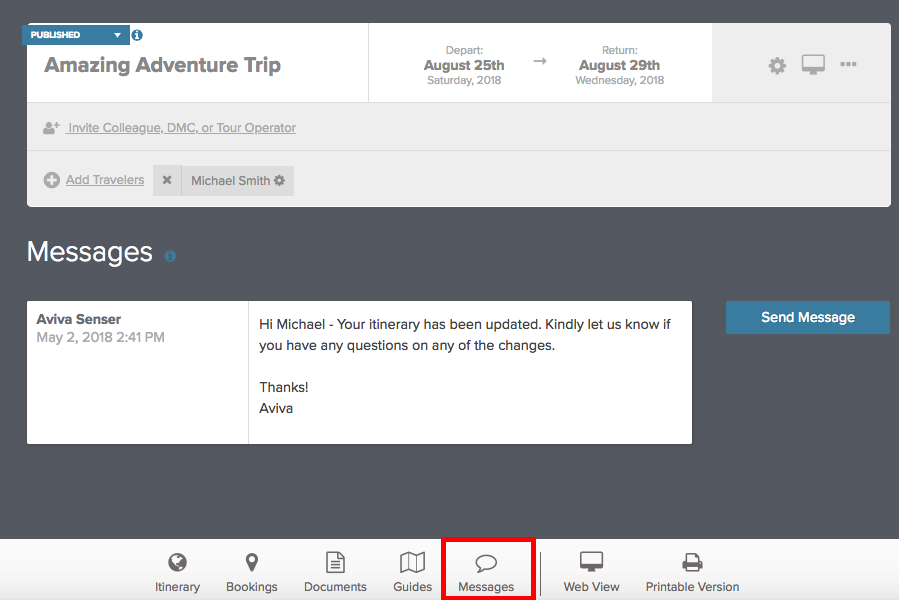 The traveler will receive a push notification that you have sent them a message and a "badge" will also appear in the upper right hand corner of the app icon - just like you would see on your smartphone's text or email icons.
Your travelers can also send you messages using the Messages section of their app. You will receive an email in your inbox as well as a Notification in your web app. Both will contain a link to the itinerary where you can read and respond to the message.