All itineraries in AXUS start out in the UNPUBLISHED mode, which means they are only visible to you, the travel advisor, and are actively being worked on in your account.
Once all of the bookings, images, documents, and guides have been added to your satisfaction and the itinerary is ready to be delivered to the traveler, you will change the itinerary's status to PUBLISHED.
When you're inside your specific itinerary, go to the title box at the top, and use the dropdown on the left hand side above the itinerary name to select PUBLISHED.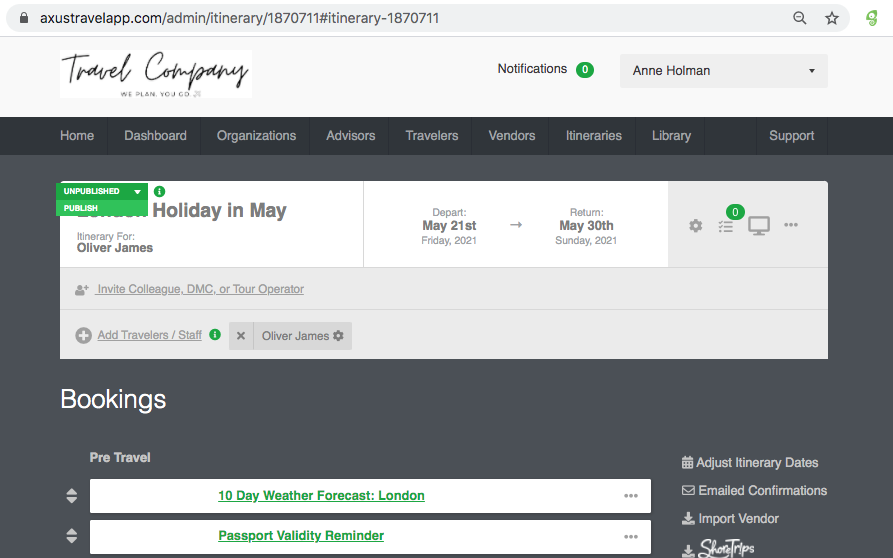 Once the itinerary is in PUBLISHED mode, it is "live." Your travelers will receive a welcome email (this includes their unique app credentials and a clickable button to the web view of their itinerary) and be able to view the itinerary on their mobile devices inside their app.
After PUBLISHING, you'll be able to send your travelers direct messages, collaborate on booking changes and generate push notifications to them when you update the itinerary. Live flight status notifications will be activated 24 hours prior to departure.