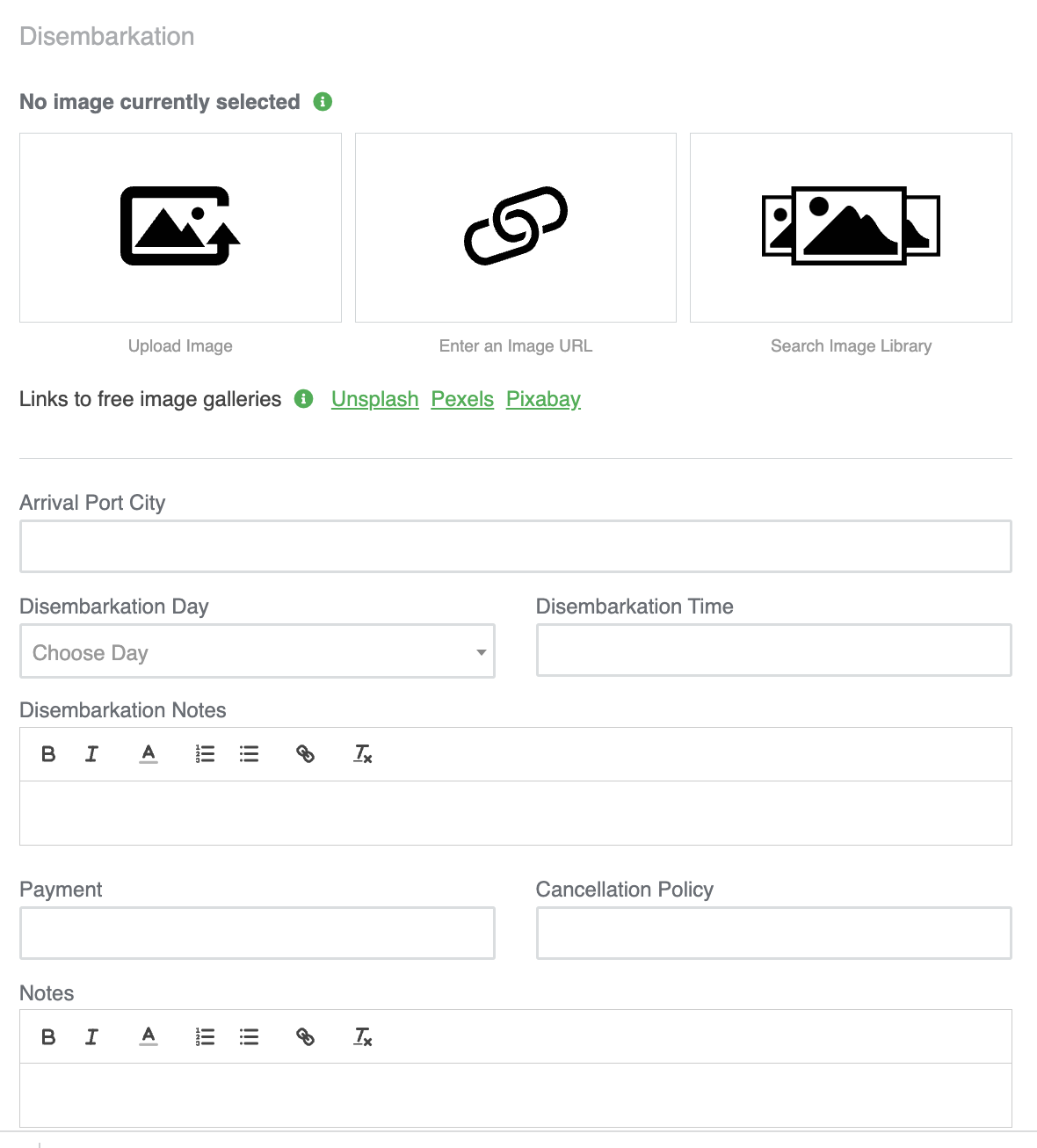 Delete everything in the DISEMBARK section:

delete the title

x out on the date

delete a picture if it was added

delete any information in the notes section
Save your work.

Add an OTHER/NOTES booking to the date where the disembark booking was formerly located.

Add disembark details to it with the correct information.
PROCESS
https://www.youtube.com/watch?v=vmzOQ5PuZYw&feature=youtu.be
[Start at 9:55]